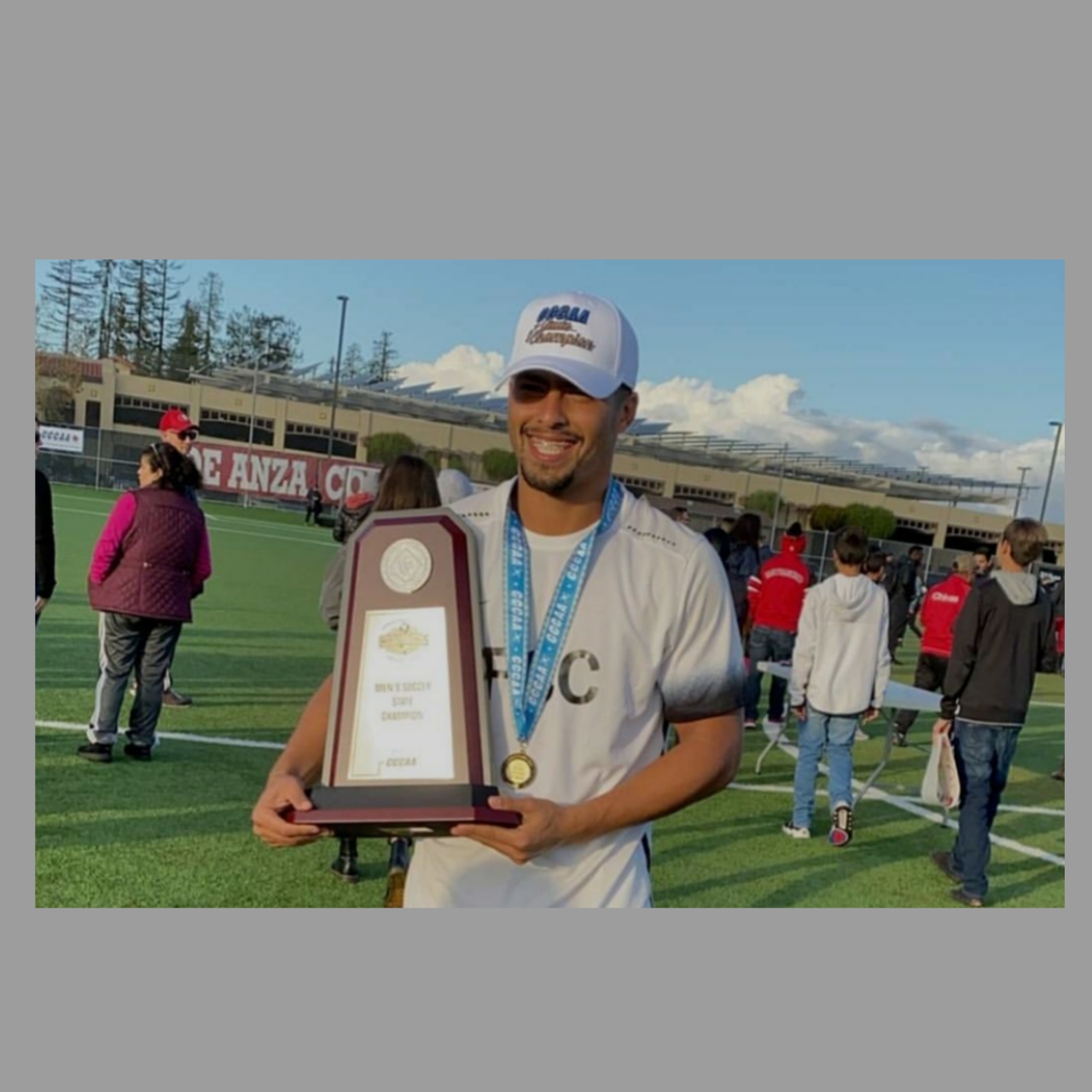 Michael Vega was driving in southwest Fresno when he was stopped by police in August, 2017.

Searching the BMW — which carried Vega and two passengers — officers said they found cocaine, weapons and more than $500.

Vega would be booked into the Fresno County Jail as an 18-year-old, facing the embarrassment of having his mugshot published in the newspaper. He would become part of the daily crime log, which people typically skim and pass judgement.
Facebook users, reacting to the news, would respond with the typical jokes and hateful comments people make when they see mugshots.
"Thanks for taking the trash out! #lowlifes," one Facebook user wrote.
Others called Vega a "goof", a "sour face", and somebody who looks ridiculous.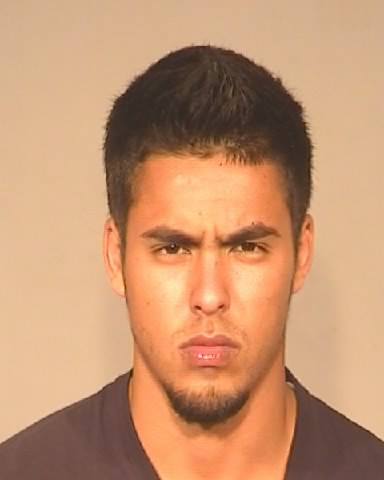 But Vega didn't want to be known as a criminal. Instead, he was determined to bounce back and write the next chapter in his story.
"I was never ever gang-related or tied to the streets," he said. "Always been a student-athlete. Just made a bad choice."
Vega's next chapter would continue at Fresno City College, where he would focus on his studies, shine on the soccer field and strive to be a better example.

"I changed my life and dedicated it to soccer," he said. "It's bigger than me. It's for all the young kids, men that feel like they can't overcome the obstacles, feel like they are trapped and limited to the things they can achieve."

Vega's redemption story unfolded in the CCCAA Men's Soccer State Championship at De Anza College on Dec. 8. That's when the sophomore scored a key goal in the 79th minute, helping Fresno City College secure the title with a 2-0 win against Mt. San Antonio.
"It was an amazing feeling," Vega said. "After a long journey in the last few years, it feels good to finally lift that trophy."

Before getting arrested in 2017, Vega was planning to enroll at Fresno City College and join the soccer team. But he was forced to postpone his freshman year after getting arrested.

While Vega missed the opportunity, the Rams went on to win the state championship that year.

As a freshman in 2018, Vega earned his chance to join the team. Still, the freshman faced another disappointment, suffering an injury and watching from the sidelines as his team came up short in the playoffs.

"It was definitely a bummer," Vega said. "As much as I need to be supportive for my team, it's definitely not the same sitting on the bench and not being out on the field."

That disappointment gave Vega and the Rams more motivation going into the 2019 season.

"The whole team knew that we were gonna be champions since summer camp," Vega said. "It was just a matter of time until we had to go through the postseason and prove it."
The team suffered just one loss on the season, which came against West Hills Lemoore on Nov. 5. But the loss only added to the Rams' motivation.

"We kind of came in with our hats backwards, thinking we had it," Vega said about the loss. "That kind of woke us up and I'm glad it happened when it happened. It's better that it happened during the regular season than the postseason."

Vega scored six goals on the season, including the lone goal in a semifinal win against Cerritos College. Still, Vega said there was no goal more special than the one he scored in the championship game.

"I have scored plenty of goals in my life, but that was definitely the best one by far," the forward said. "It was a championship game and definitely sealed the deal."
Lifting that trophy on a Sunday afternoon in the city of Cupertino, Vega proved his resilience to himself.

"I came from a rough start a few years ago and the only way for me to bounce back was to remain in the season and win," the sophomore said. "It was more than just proving it to others. It was more for myself to show myself that things are possible even if you might have messed up in your early ages."

Although he has seen his share of ups and downs at a young age, Vega has always found refuge in soccer.

"The truth is I love football. I've been doing this my whole life," he said. "I wake up, use the restroom and then I tell myself 'I gotta go run, I gotta go train.' It's something that's inside me. It feeds my soul. I just like working hard. I'm addicted to the game, so I don't cheat it."

At the same time, Vega said the game keeps him humble.

"Even though we won the state championship, there's higher levels to reach," he said. "It's important to remain focused and dedicate your time."

With the hard work and passion he pours into soccer, Vega hopes to inspire others.

"When you put love and hard work together, the things that could happen around that energy level is just amazing," he said. "After the state championship, people have been telling me that it inspires them. I'm like 'whoa this game is bigger than me.'"

The sophomore has also inspired his teammates with the challenges he has overcome.
"Mike Vega is my boy. I love the guy," FCC forward Mason Gonzalez said. "I got a chance to play with him when he was a 17-year-old kid at [Fresno Fuego] and he had a lot of talent. Crazy to think where he's been and where's he's come from and now we're state champions trying to move on. I think he's very inspirational to me and our team and we just want him to succeed in whatever he does."
Vega said he was going through a hard time when people took advantage of his struggles in 2017 and tricked him into making the worst mistake of his life.
"My cousin had gotten murdered a few months before and I was struggling at home," he said. "I had a few months before college started, gotten a really nice car and wanted to make some extra money. It was the worst choice of my life. I was blind and the people I was around took advantage of me for the fact that I was young and needed money."

The state champion is now getting ready to transfer from Fresno City College and continue his education elsewhere while pursuing his dream of professional soccer.

"Work hard , spread positivity, keep faith in God and watch the magic unfold. Don't ever give up," he said. "I want my success to inspire others."