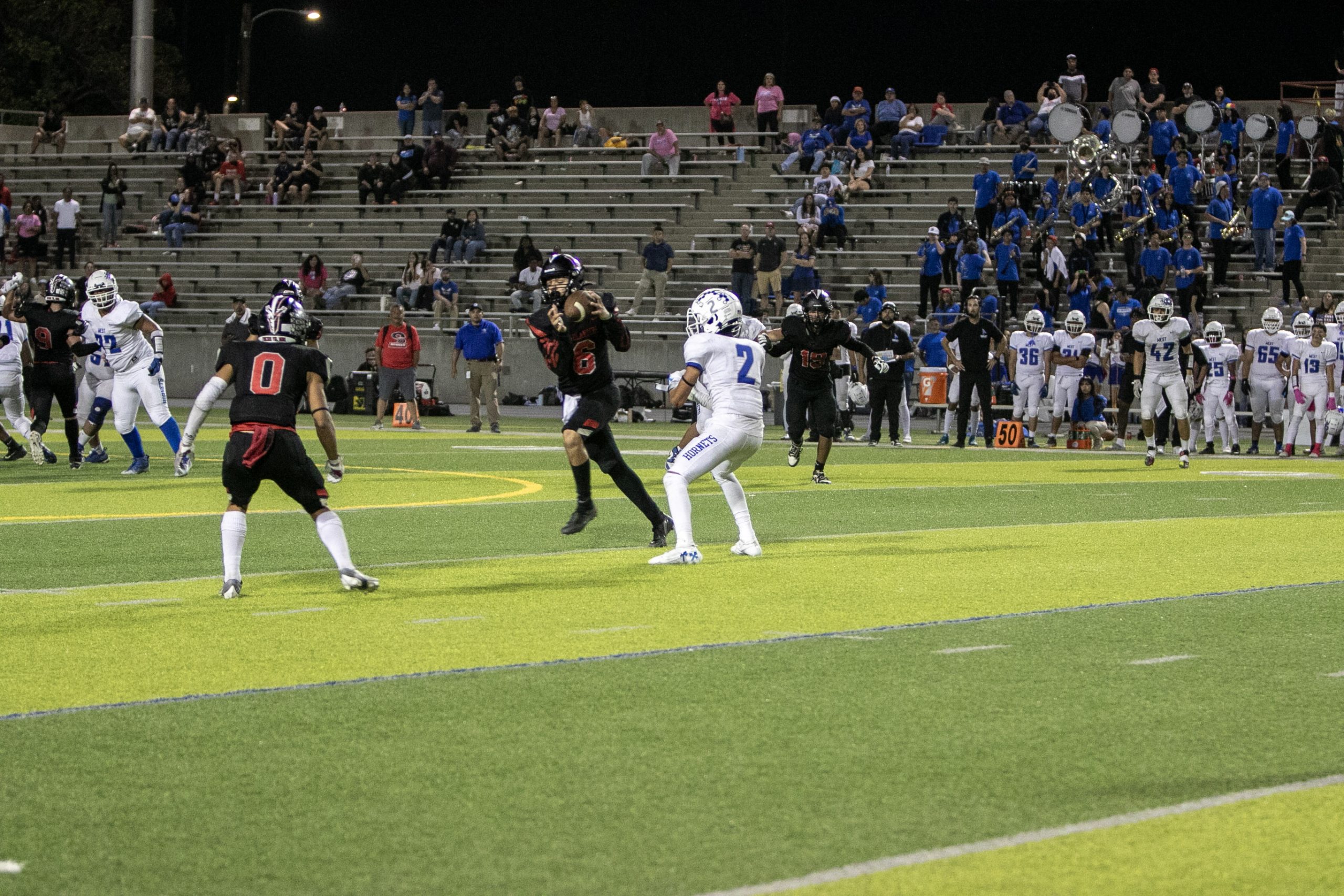 "That's was probably the best feeling I've ever felt."
—————
McLane's Noah Zamora had an unforgettable Friday night. The junior made plays all over the field in the Highlander's 42-20 home win over Sanger West. On offense, Zamora posted two passing touchdowns and two rushing downs. He also made a big impact on defense, forcing a fumble, then grabbing an interception late in the game to put the final touches on McLane's victory.
To top it all off, Zamora was named homecoming king.
"That's was probably the best feeling I've ever felt knowing I had family in the stands supporting me, also was very excited to win homecoming," the junior said.
Zamora is listed as McLane's quarterback, tight end and linebacker. He basically makes big plays on both sides of the ball regularly.
"I've always been that type of player my whole life, so I've been able to play all those positions," he said. "It's about doing what the team needs and that's what I do."
Still, Zamora is critical of himself even after the kind of game he had on Friday.
"I feel I under performed because I had multiple chances to make many more plays," he said.
The Highlanders are loaded with versatile athletes who contribute in multiple ways.
"It's very fun because we have multiple options," Zamora said. "We can go to anyone. We even have players in the bench nobody knows about yet that can make big plays. Even at the QB position we have multiple players."
After falling behind 6-0 against Sanger West, McLane answered quickly and never looked back.
"When adversity hits what are you gonna do? Are you gonna fall apart as a bunch of individuals or are we gonna come together and overcome as a team?" McLane head coach Andrew Pancotti said. "So yeah we stuck to the game plan . . . We played four quarters of football, we came out on top."
McLane improved its record to 5-2 overall, 3-1 in league.
"We've been training like winners, champions. And we've been training our mind and our body to win," Pancotti said. "And I expect us to continue to win. We have a great team right now, we're still building."
"I'm amazed with this team and how we are doing right now," Zamora added. "This team is going to do great things this year and nobody realizes yet we're gonna make history‼️"