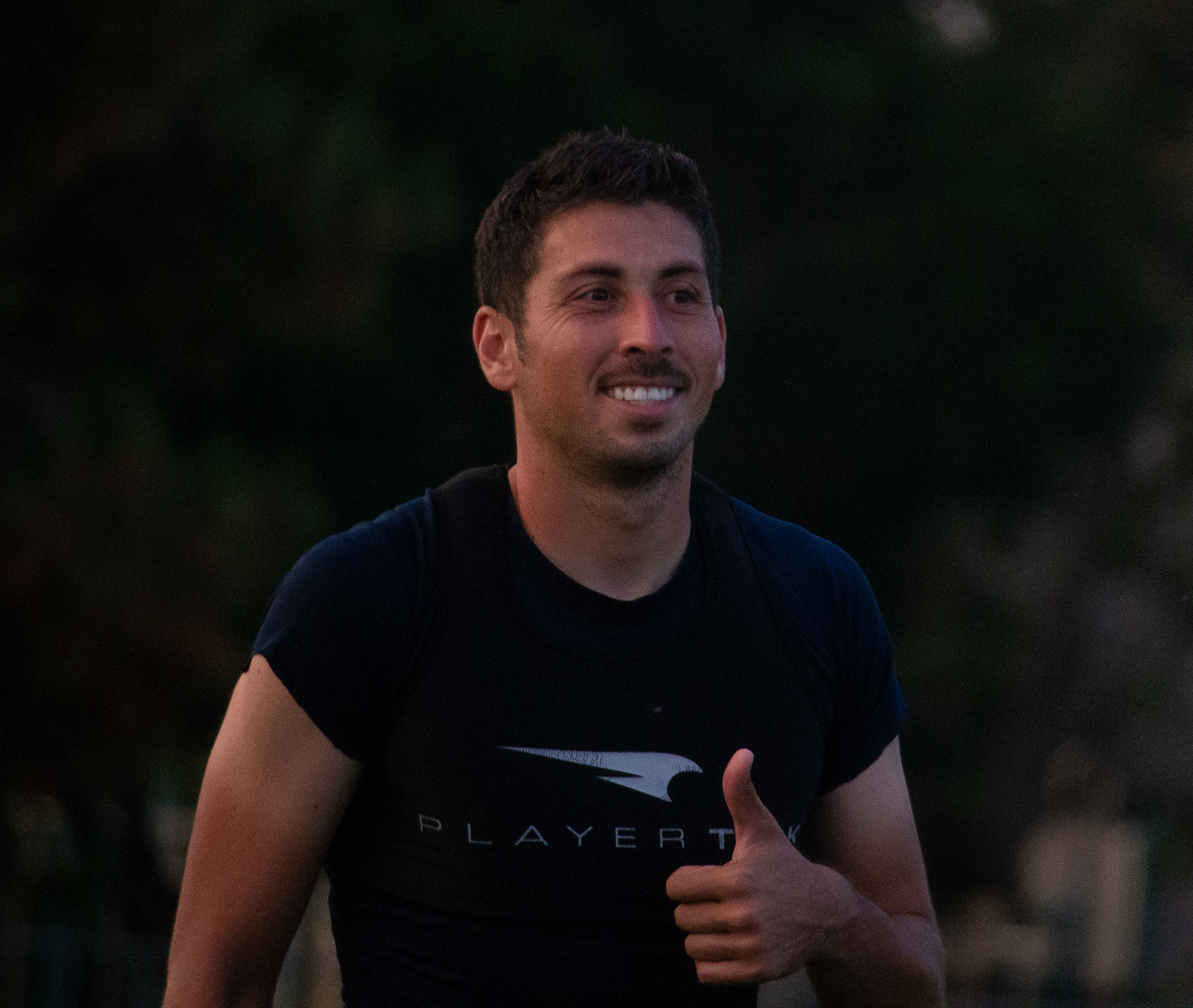 Fresno FC's newest goalkeeper made it to the USL and achieved his dream of becoming a pro, but he never forgets the relationships he made along the way.
The country of Argentina is known for three things: racecars, soccer and barbecue.

Fresno FC goalkeeper Matias Fernandez grasped the fixtures of his culture at an early age while growing up in Argentina. Through the game of soccer, however, Fernandez explored more than just his own world. 

Early in life, Fernandez spent his days enjoying his family's barbecue and crafting his skills with the two sports that are religiously followed in his country.

Fernandez first set his eyes on becoming a Formula 1 driver. But that dream was short-lived because the cost of driving racecars was absurd.

So Fernandez focused his attention on becoming a professional soccer player.
Fernandez, who moved to the United States at the age of 8, worked tirelessly to achieve his goal. This past spring, Fernandez signed with the Fresno Zorros and reached his goal of becoming a professional goalkeeper.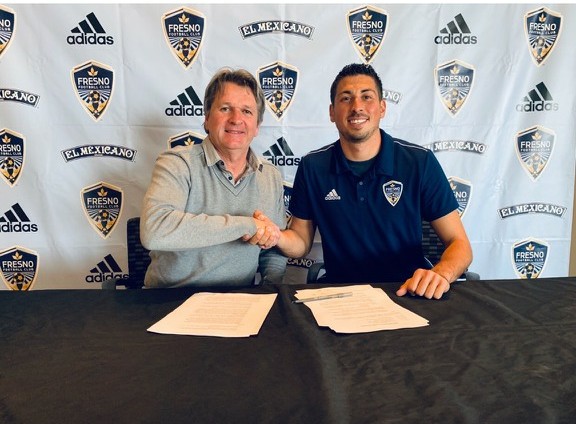 While he's ecstatic about where he arrived, Fernandez is even more grateful for the path he has taken through the game of soccer.
The path includes almost 10 years of adult league fixtures, which helped Fernandez form unbreakable bonds with an unlikely group.

That relationship started when Fernandez found some strangers during pickup games on a high school soccer field. From there, Fernandez asked the group if they're interested in forming an adult league team.

The team became known as Survivors FC. And the coach became Fernandez's dad.

As it turned out, typical Sunday morning scrimmages with a bunch of out-of-shape adults (even some who smoke at halftime), evolved into life-changing moments.

Looking at his teammates who came from places such as Mexico, Jamaica, Nigeria and Ethiopia, Fernandez started to see soccer as a bridge to bring different cultures closer together.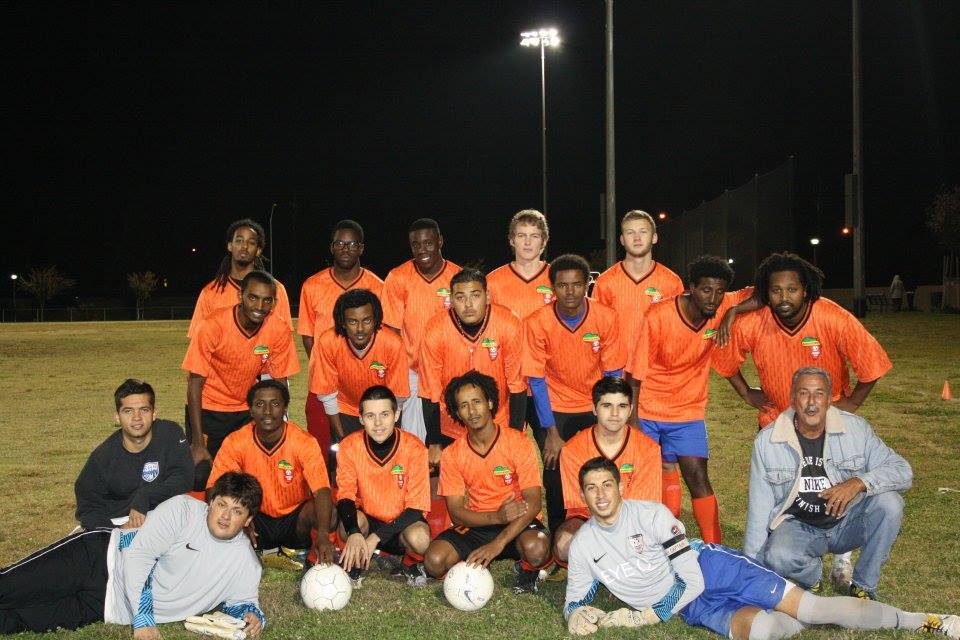 Through the years, Fernandez and his teammates formed a bond that went beyond the pitch. The boy that grew up with his father's barbecue especially grew close to his East African mates and fell in love with injera, a traditional Ethiopian food.

He even accompanied his teammates to Ethiopian concerts and events, where he would shimmy to the beat like any of the natives and wave the green, gold, red flag.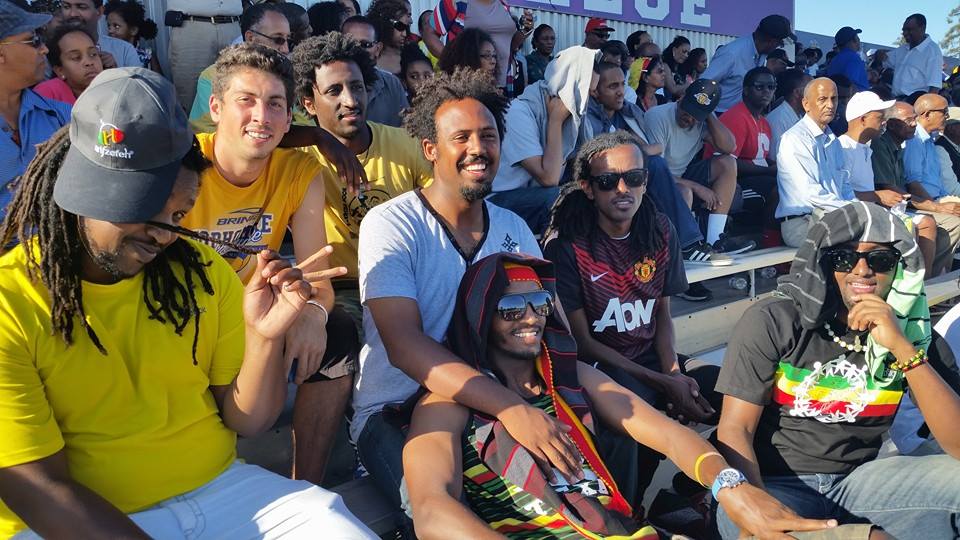 The multi-cultural relationship rekindled Fernandez's passion for the game, at a time where he was doubting his dream.

"It really is because of them that I'm here," Fernandez said. "They inspired me to keep playing. If it wasn't for them, I would have stopped playing after high school."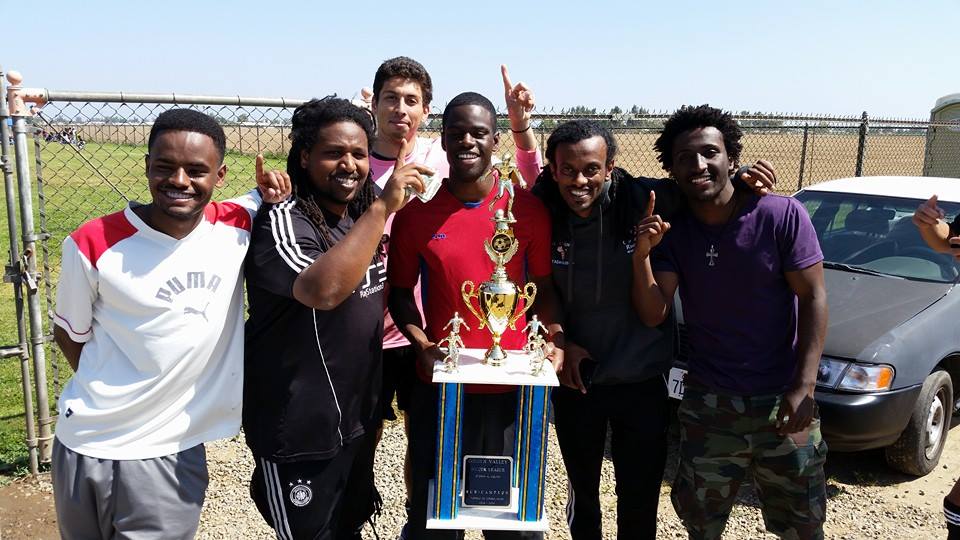 Just like his days in adult league soccer, Fernandez now sees the diversity of Fresno FC and still marvels at soccer's ability to connect people from various backgrounds.

"There's a lot of ethnicities, nationalities, cultures," Fernandez said. "At the end of the day, it's still the world's sport, so it doesn't matter what culture you're from, what nationality or gender you are. We're all able to enjoy the game and that's what makes soccer such a unique sport."
In a home with a Colombian mother and an Argentinian father, Fernandez sometimes finds himself torn between two rivals.

Most recently, Fernandez experienced that dilemma during the Copa America.

"It was really hard when they had to play each other in the Copa America," Fernandez said. "Who do I go for? My mom's side or my dad?"

Still, Fernandez is wholeheartedly focused on supporting his parents and his brother, Oscar, who also spends most of his time coaching or playing soccer.

"My family, everybody who believes in me, that's who I try to give back to," Fernandez said.
When they first learned the game from their father, Fernandez and Oscar quickly realized the importance of paying attention to detail.

"He's very point blank about what he sees and that's the best way to learn," Fernandez said about his father. "He tells me 'he has never been a goalkeeper, but he still sees things.' He's like 'hey, you're not stepping off, you're not pushing off, you're not catching.' He keeps pushing me every single day to improve."

Fernandez hasn't yet taken the field with the Fresno Zorros. For now, he's focused on learning from the players that came before him and being ready for the opportunity when it comes.

"Mentally, you have to be strong and that's how that's how you get better. If you're not strong mentally, you start falling to the bottom and then another player comes and takes your place," Fernandez said. "I have CJ Cochran who is a tremendous goalkeeper and he's a great leader. He brings a wealth of experience, just a great attitude to the team, so I look up to him."

When he's not spending time with his teammates at Fresno FC, Fernandez makes time to train young goalkeepers with dreams of their own. After all that, Fernandez still goes back to the friendship he made on Sunday mornings.

Even if some are now married, have become parents or occupied with other adult responsibilities, they manage to at least make time for a quick pickup game once a week.

"I still hold my weekly Friday sessions with my closest Ethiopian friends and other nationalities," Fernandez said. "We set up two goals and just have fun. It's just a way of distracting ourselves from our hard-working lives that we live, our struggles that we're going through."