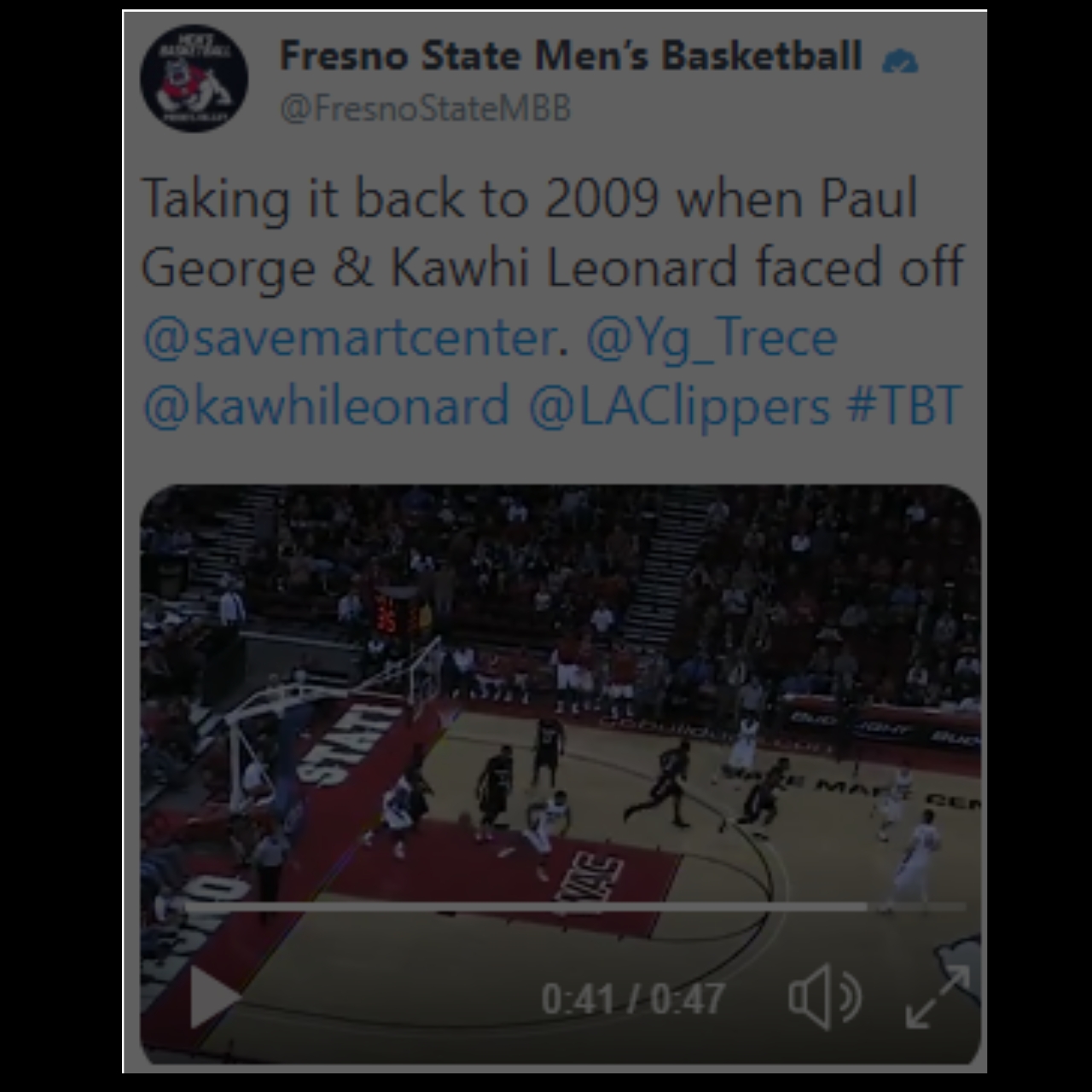 The Fresno State Men's Basketball team brought back some memories Thursday, posting a video of former Bulldog standout Paul George facing San Diego State's Kawhi Leonard in a 2009 NCAA matchup.
Leonard and George have gone from college rivals to NBA superstars, now joining up as teammates with the Los Angeles Clippers. But their approach to the game has stayed consistent no matter where they play.

George's explosiveness has always been a problem for defenders, as we can see from the video posted by Fresno State. Meanwhile, Leonard's defense has apparently been giving the offense nightmares long before he got to the NBA.

As Fresno State's video shows, Leonard has always been ripping the ball like a bully snatching candy from trick-or-treaters.
Justin Hutson, now the coach at Fresno State, recruited Leonard at San Diego State.

In a recent ESPN article, Hutson talked about having difficulty recruiting Kawhi because he never picked up his phone.

"He was fun to talk to," said Justin Hutson, one of the assistant coaches on Steve Fisher's staff who was tasked with recruiting Leonard. "But he just wasn't easy to get ahold of . . .Once you got him on the phone, he was engaging, would talk to you. But you just had to be persistent."