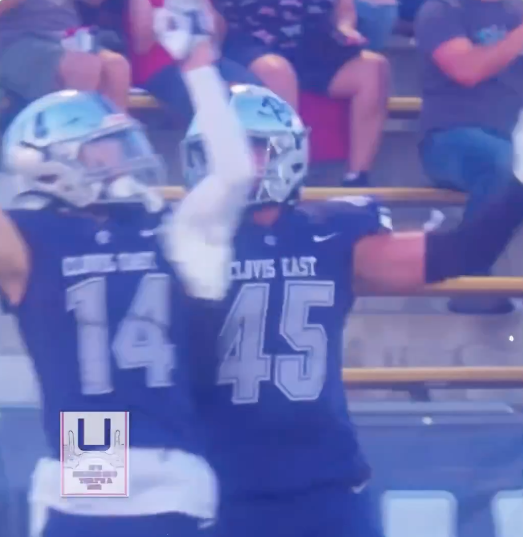 "Clovis East is always overlooked, but we have a great team chemistry and tons of confidence."
———–
Clovis East is looking to keep the momentum going after a dominating win in its season opener. The Timberwolves, who demolished Foothill 63-34 at home in week 1, now hit the road to face Arroyo Grande on Friday.
Junior quarterback Tyus Miller, who threw for six touchdowns in the win against Foothill, said his team will need to replicate the same formula to get a win against Arroyo Grande.
"High intensity and physicality is the key," Miller said. "Trusting the coaches and process."
The Timberwolves find themselves in a loaded TRAC league that features some of the top teams in the state, including Clovis North and Clovis West. Still, the up-and-coming Timberwolves apparently believe in themselves as much as anybody.
"Clovis East is always overlooked, but we have a great team chemistry and tons of confidence in what we can bring to the game," Miller said.
It was a busy summer for the Timberwolves, who competed at the Fresno State 7v7 Tournament in June and continued to sharpen their skills at various camps throughout the offseason. The results of the hard work evidently showed in week 1. But the Timberwolves still have much bigger goals ahead.
"It started with prep all week. Even into summer we have been running these concepts," Miller said. "We have great play calling. Excellent line. And the best receivers in the Valley."
While he's proving himself as one of the best quarterbacks in the Valley, Miller wants people to know that his team is loaded at various positions.
"Our defense is fast and aggressive and our size on the line is as big as anyone in the TRAC," he said. "We are fast and disciplined."