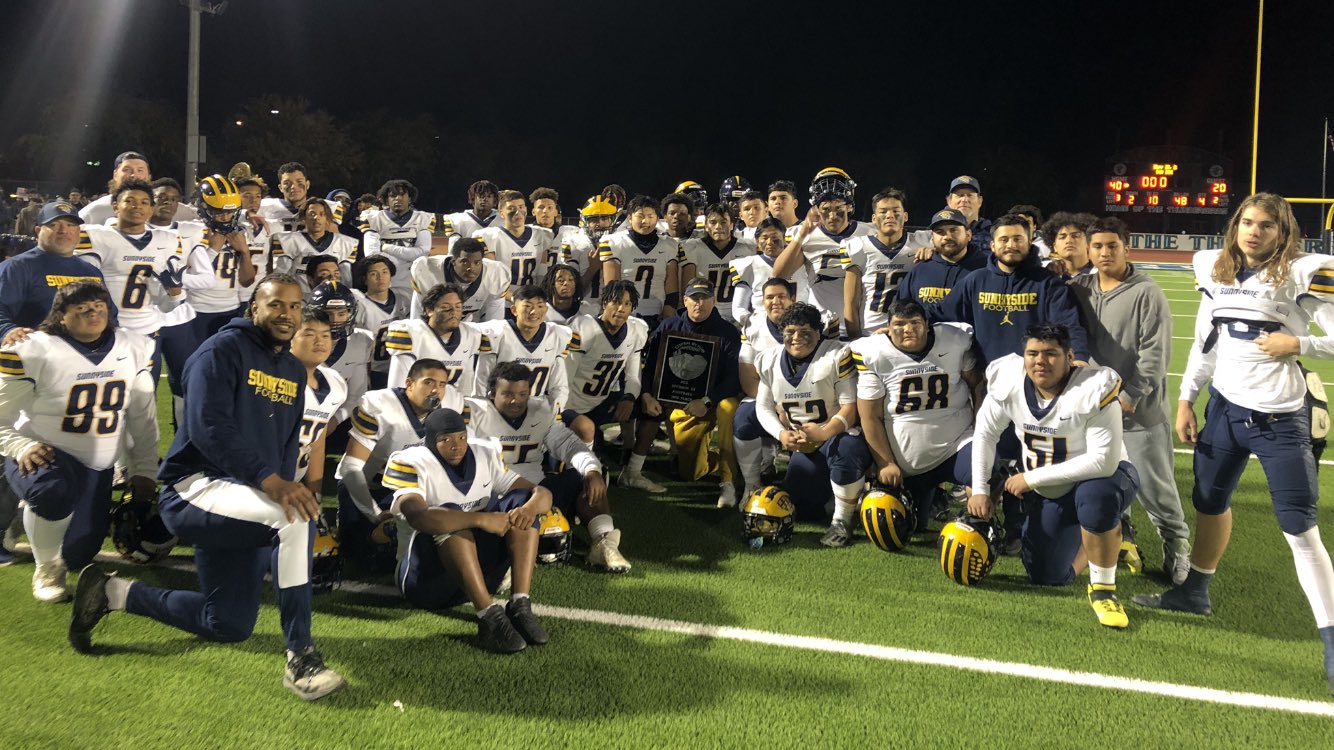 "That was our motivation all off season to hopefully get back there and change the result."
———–
Sunnyside's football team made history a season ago. Anchored by their star quarterback Tanner Wilson, the Wildcats made it to the Section Championship game for the first time in school history. But the team came up short in the championship game.
Coming into the 2023 season, the Wildcats are even more hungry to get back to the same place and finish the job.
"It makes us a lot hungry," Wilson said. "All off season that's the last memory of football we got, was the loss in the championship. So that was our motivation all off season to hopefully get back there and change the result."
The Wildcats kicked off the '23 season with a 36-20 win against Golden Valley (Bakersfield). Wilson picked up where he left off last season, showing off his arm and his mobility. Overall, it turned out to be a strong all-around performance for the Wildcats, who also got a major boost from the running game and the offensive line. 
"Golden Valley was a tough team overall, but especially up front," Wilson said. "Lots of nerves going in, but it felt good to finally get that first W on the record and be ready for week 2."
The Wildcats expect a bigger target on their back after they put the Central Valley on notice with their performance a season ago. At the same time, the team feels prepared to meet that challenge.
"Everybody wants to beat us and we've already seen an example of how a hot and ready Golden Valley came at us," Wilson said. "So we are 100% ready!"