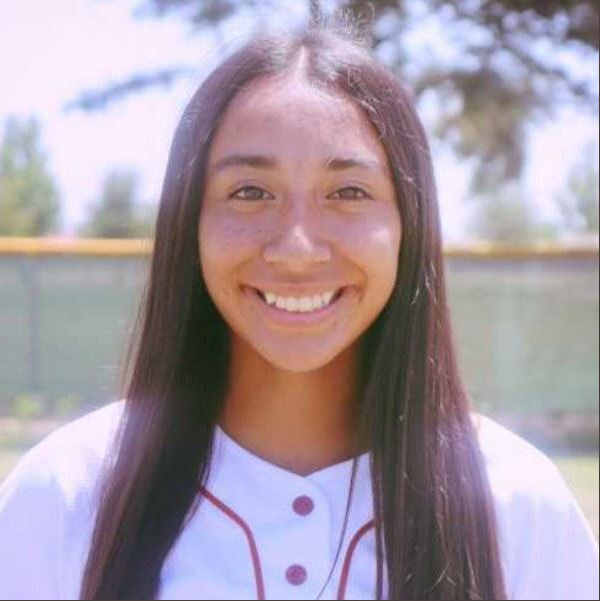 Madera's Erika Perez is continuing a tradition of softball excellence in her family and building special relationships along the way.
---
I am a junior at Madera High School and I play for Cen Cal Dirtdogs 18 Gold Kubo/Pickering Team. I have been playing softball since I was 4 years old. I play 3rd base and 2nd base. Colleges I am being recruited by are Alabama State, University of Nebraska, Omaha and Fresno State.
---
Softball Is Family
I am the youngest of six kids, so it was great to finally get to play after watching my brothers and sisters.
Softball has always been a big part of my life. Growing up I watched my sisters and cousins play travel ball and varsity softball at Madera High School. I think it's really cool that I get to play for Judy Shaubach now. She is the winningest Female Coach in Central Section History. My mom, aunt, sisters and cousins all played for her and she has been a great role model for me.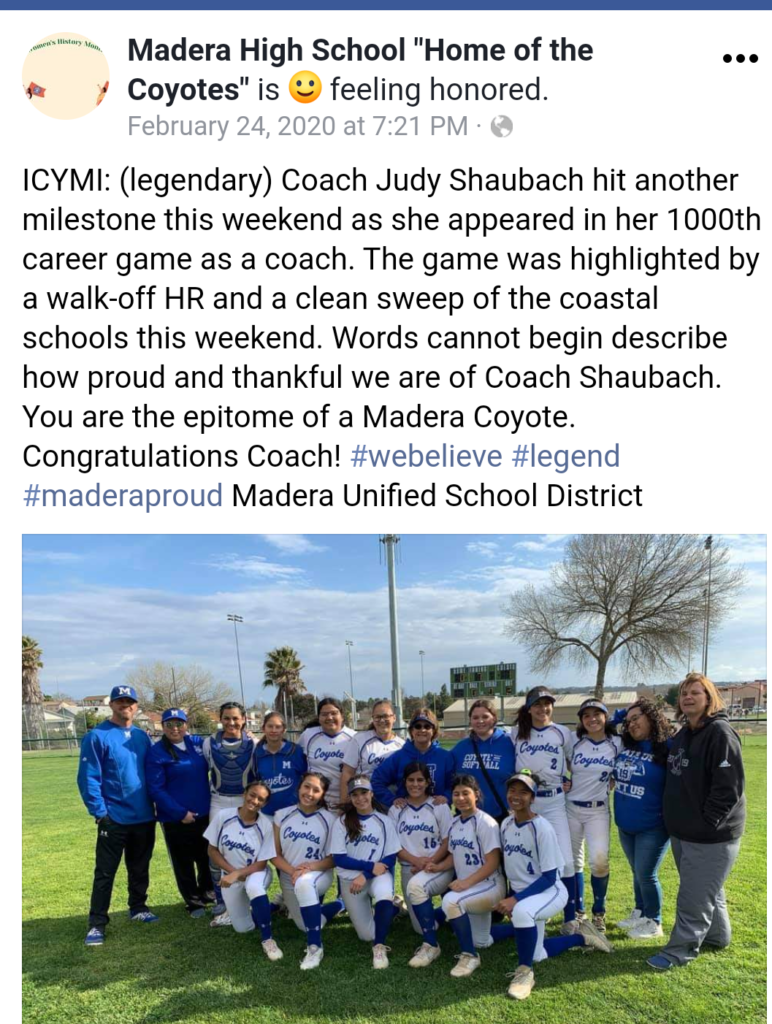 Getting an opportunity to play softball with my sister Sofia my freshman year was awesome. We thought we would have her senior season to play together as well. But because of COVID, we only played a few games last year. Both my sisters Brianna, Sofia and cousin Veronica were all CMAC Players of the Year and All-League Selections. My cousin Haley is a two-time Valley softball champion. My aunt, who also graduated from Madera High, is now a college softball head coach at York College in Nebraska.
My sister Brianna went to York College and became their first softball All-American. She earned her Bachelor's degree and Masters there.
My sister Sofia is in her freshman year at York playing softball and volleyball.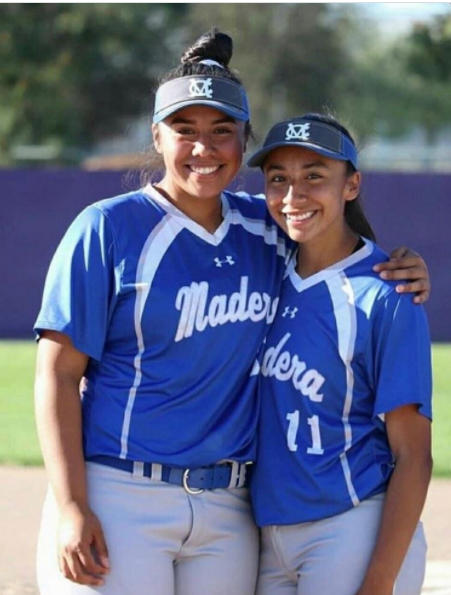 Softball has given me the opportunity to travel to many places around the country and make friends that I hope to have for the rest of my life. Obviously watching my brothers and sisters play I really learned a lot about the game. However, my first Coach Max Gonzalez really taught me to love the game and have fun. Coach LeAndre and Francine Ricks and Coach David Arang were my first travel ball coaches and taught me the fundamentals and helped me grow into a more competitive player.
When I was 10, I was asked to play for a Dirtdogs team heading to PGF Nationals. We finished in fifth place that year and I ended up staying on that team and playing for Coach Emmett Grealy.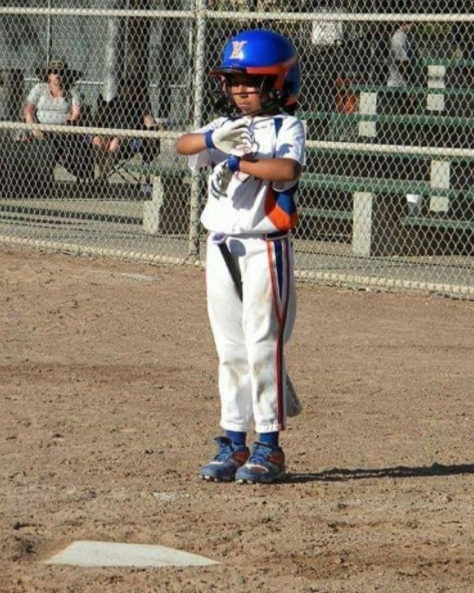 I have had many great coaches in the Dirtdogs Organization. Coach Jeff Harger who is now an assistant coach at Arizona State, Coach Kellen Kubo, Coach Jesse Munoz, Coach Frank Montalvo, Coach Richie Gorman, Coach Joe Lee, Coach Jesse Maddox and of course Coach Sara Pickering.
This year is my fifth year playing for Coach Pick. I am lucky to have someone with her knowledge and love for the game. She is a Hall of Famer from the University of Washington and she has coached at multiple D1 colleges. I know she could easily be coaching at some big College, but she chooses to stay in the Valley and coach me and my teammates. There is nobody better than Coach Pick to prepare me to play at the next level.
My long term goal is to earn a college scholarship and get my degree while continuing to play softball. Right now, with only being in class online, my goal is to get back in school and continue having good grades and stay on track to graduate and become a CSF (California Scholarship Federation)Life Member. I also have future career goals. One day I hope to be a sign language interpreter or an elementary school teacher.
Built For The Big Stage
I think the strongest part of my game is my mental toughness. I have the desire to be at the plate when the game is on the line. I want the ball hit to me in key moments of the game. I also want to be known as a great teammate. I want my teammates to succeed and continue to get better. It's important to me that we reach team goals before individual goals.
And Still Getting Better
I'm really focused on being more consistent at the plate. I'm usually batting #1 or #2 and it's important that I get on base.
Unforgettable Times
Helping my team beat one of the top teams in the Nation in 2019 was amazing!! That team had beaten us the year before at PGF so to be able to knock them out of Nationals the following year really just showed how much me and my team had grown.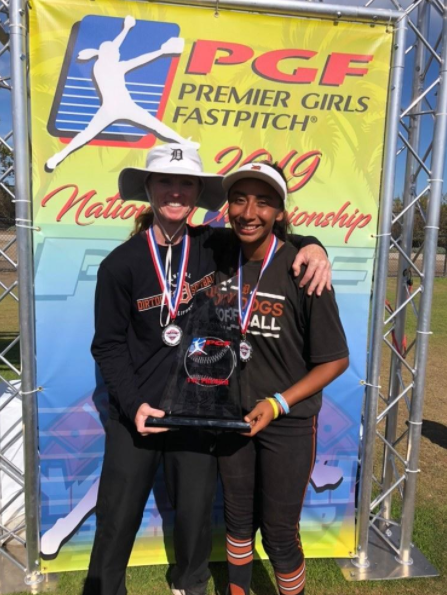 At 10u we placed fifth at PGF Premier and at 14u we placed third. You never know, maybe at 18s we will finally win the whole thing. That would definitely be something.
Playing with the Dirtdogs I have had the opportunity to play in front of college coaches from all over the country. We have traveled to many different states and made so many great memories. It's not always just about softball. Our coaches talk to us about how we are doing in school, how our families are doing and really let us know they care about us. My coaches have really helped me with the recruiting process as well. Unfortunately because of the pandemic I haven't been able to go on any college visits, but we are allowed to talk on the phone, text and email to stay in contact.
More Than An Athlete
Some of the achievements I'm most proud of are in academics. I'm also a member of FCA (Fellowship of Christian Athletes), Block M and CSF (California Scholarship Federation)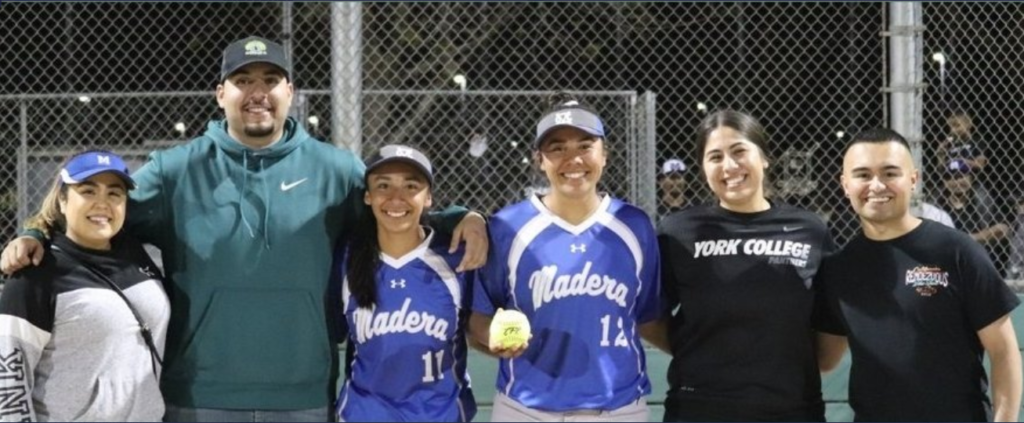 Fresno Sports Mag is published by your local journalist, Tomas Kassahun. It's made by possible with the support of my incredible wife, Annette Dedios, who guides me with her business expertise and allows me to sacrifice some time from our family to dedicate my efforts towards this project.
Annette is also ready to help you buy your next home in the Valley. Find her on Facebook. Whether it's real estate or sports reporting, we're here to show that we care about our community.