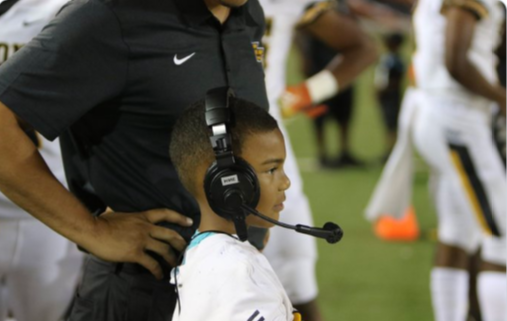 Fresno's Fred Zepeda is all about making his family part of the football team at Edison High School.
Eight-year-old Jakobi Zepeda spends most of his free time with the Edison High School football team.
Throughout the week, Jakobi can be seen working out with the players. And on Friday nights, he stands on the sidelines as the Tigers take the field.
There was even a time where Jakobi got a chance to put on headsets during a timeout so he can listen to the coaches' conversations.
Jakobi's father, Fred Zepeda, works as the Tigers' defensive back coach and allows his son to hang out with the team.
But Zepeda gives the credit to Edison head coach Atnaf Harris and athletic director Hector Verduzco, who encourage a family atmosphere within the program and allow Jakobi to hangout with the team.
"Having my son on the sidelines means a lot to me," Zepeda said. "We put so much time away from our family. Any little extra moments we can get with our family are valuable and cherished moments. Having my son with me on the sidelines, it will be memories forever."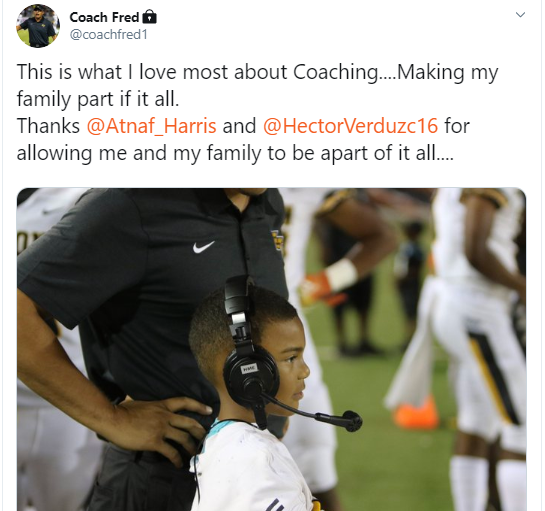 Zepeda strives to give the same type of opportunity to all his three children, bringing them to work and allowing them to learn from the team.
India Zepeda, the oldest of his three children, was the first in the family to get an up-close look at her dad's work.
Now 16-years-old, India started following her dad closely when she was still a toddler and he was coaching at a junior college.
Growing up around the players and coaches, India saw the ups-and-downs of a football team.
"She was raised in a football locker room," Zepeda said. "She has seen coaches getting fired. She has seen intense staff meetings. She has seen it all."
India also learned the meaning of hard work as she observed the team.
"She has been around my junior college guys, where we would workout and she would see the hard work that they put in," Zepeda said.
As a junior in high school, India is now a standout softball player with a scholarship offer to San Francisco State.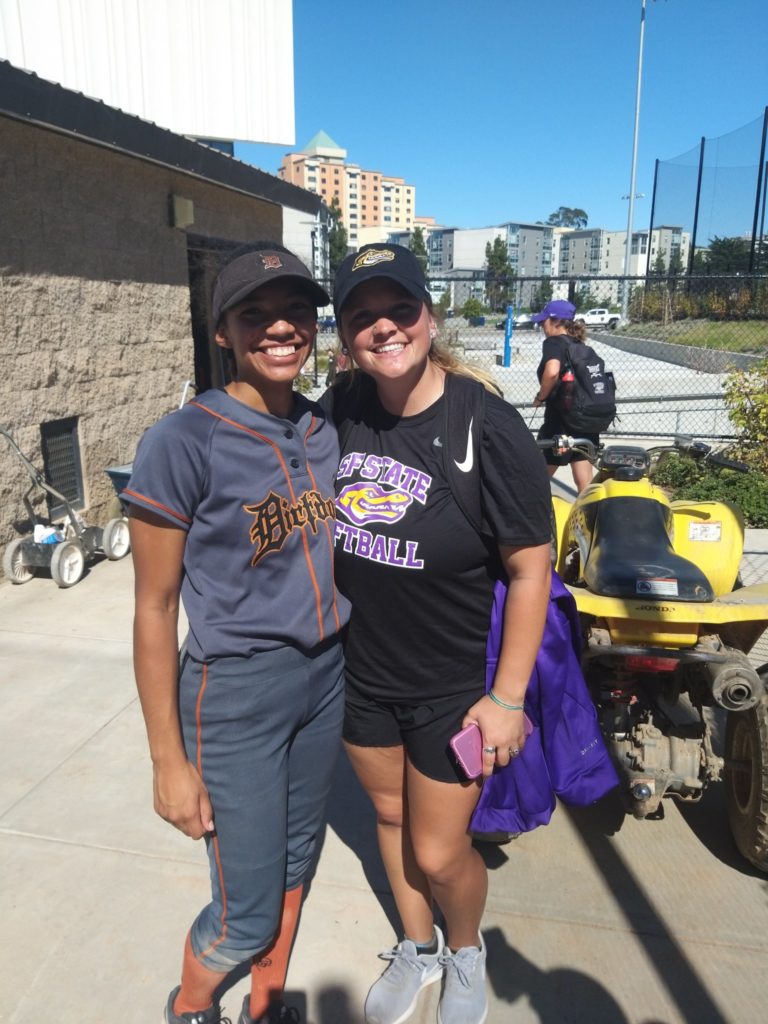 Zapeda also has a 6-year-old son who is destined to follow in the footsteps of his older siblings, learning and growing with the team.
Then there's Zapeda's wife, Andrea, who shows up to the games on Friday nights and often cooks for the team.
"During spring break, I make my [defensive backs] come out for a 6:30 morning workout," Zapeda said. "I have my wife make breakfast burritos and so she's part of it. The more I have my wife and kids involved in everything I do, the better my marriage is. And that just makes us grow together as a family."
After taking care of business on Friday nights, the Zepeda family wakes up on Saturday mornings to attend Jakobi's youth football game.
Watching the kids from the sidelines, Zepeda notices how his son tries to immittitate what he saw from the older guys on Friday nights.
"He watches the games on Friday nights and he comes back to his own game and tries to mimic everything those guys do," Zepeda said. "I know when he's trying to mimic what the older guys do because I know what my guys do. It's so funny."
While the coaches marvel about Jakobi's skills on the field, Zepeda doesn't take any credit for his son's development.
Instead, Zepeda acknowledges the Edison staff and players.
"On Friday nights, [Jakobi's] so excited to be around those dudes and see the guys who he works out with, to be able to see those guys play in action," Zepeda said. "Those guys love my little son, so it's great that he can be on the sidelines and see the guys he looks up to play."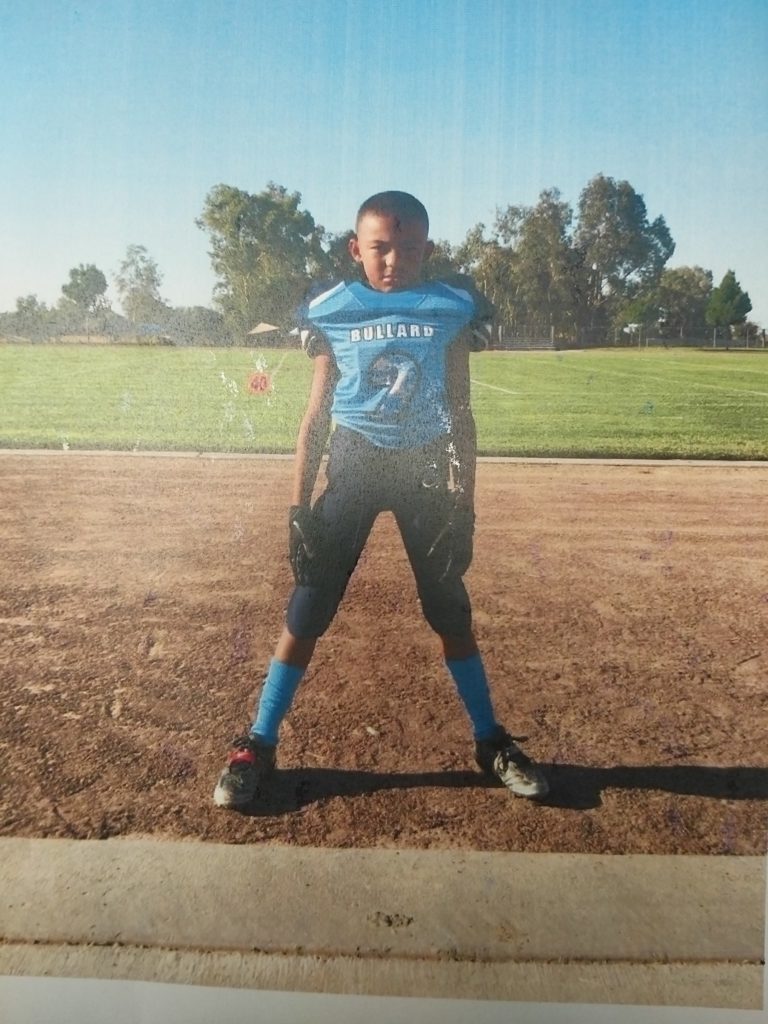 Zepeda remembers the support he had from his own father, who came from Mexico at age 9 and didn't understand American football until later in life.
"My mom and dad come from really old-school traditional folks. My dad was 86-years-old before he passed. My mom is in her late late 70s," Zepeda said. "My dad wasn't from from this country, so where he came from football was nonexistent in his time period."
Before he passed away, Zepeda's father learned football from his son and became a regular in the stands.
"My dad never missed a Friday night game ever," Zepeda said. "It didn't matter what school I was coaching at. If I was coaching at College of the Sequoias, Reedley College or whatever high school I was coaching at, he would go every Friday night. He would be in the stands and he would just watch football."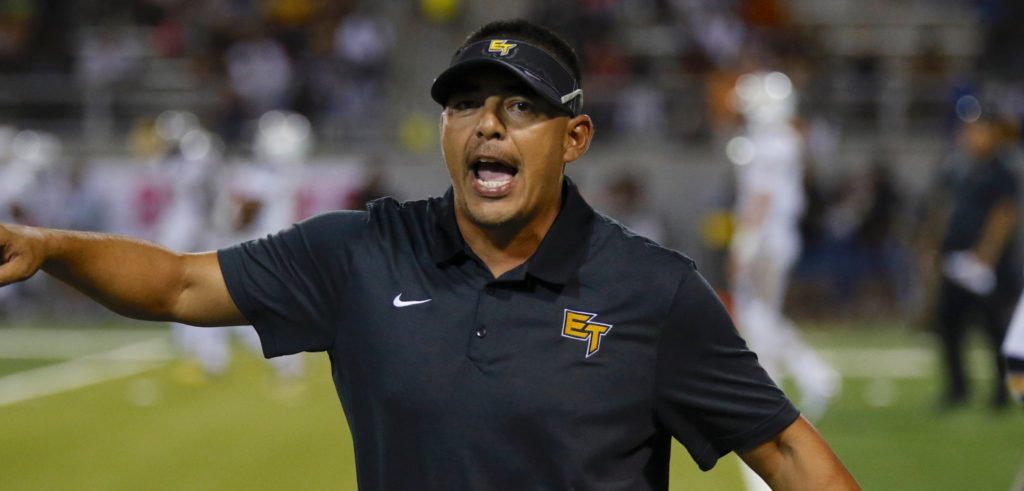 When he's away from his family and his team, Zepeda is usually working with elementary school kids at Central Unified School District's community day school.
"My hero is coach Fred because he is cool and nice. He is slick and kind," one student wrote. "Fred is awesome because he does his job. I get to talk to him. I like seeing him at football practice."