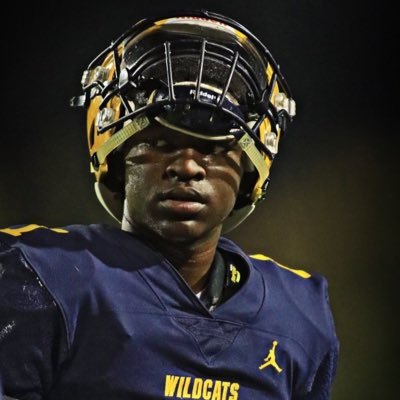 "Helping my team win NYL was a great feeling."
Sunnyside freshman CJ Jones emerged as a big part of the Wildcats' historic 2021 football season, a season in which the team finished undefeated in league and produced the first North Yosemite League title for head coach Tom Wilson. 
Jones recorded 55 catches and 804 yards, along with nine touchdowns during his freshman year. 
The star student-student athlete came up with one of his biggest performances in the NYL Championship game against Reedley, where he recorded 104 receiving yards and three touchdowns to help his team take the victory. 
"Helping my team win NYL was a great feeling," Jones said. "We had a game plan from the start and stuck with it to come out with the win."
The freshman said he went into the game against Reedley "knowing it was going to be a challenge."
"Reedley was a very powerful team," he said. "I knew I had to match the energy to compete."
In the Wildcats playoff loss against Firebaugh on Thursday, Jones caught three passes for 42 yards.
The star receiver credits ToneSetters, the Valley program which helps develop young athletes, for the success he has had so far on the field.
"The Tonesetters helped me a lot," said Jones, who has worked with the program since the sixth grade. "The coaches and everything, they helped me be the player I am today. They support me through everything. I couldn't ask for much more."