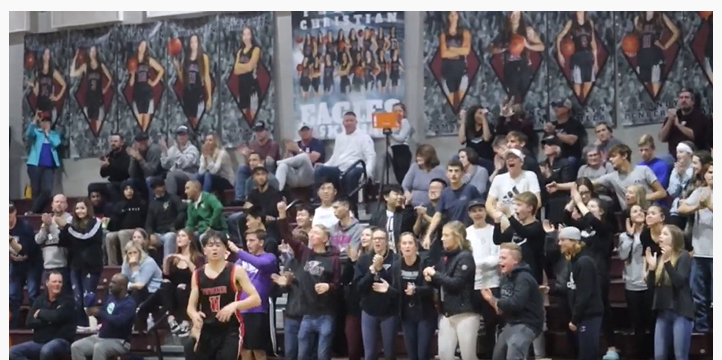 Welcome to Fresno Christian High School, where faith and basketball serve as the pillars of the community. It has been that way for many years in this Fresno school, where the gym is often loud and packed during basketball season.
That was the case again on Saturday when the Eagles hosted the Fowler Redcats. With the crowd urging the home team as usual. the Eagles survived an intense match and locked up a 61-57 win in the final minute.
"At our school, basketball is one of our most hyped sports," Eagles shooting guard Ty Coffman said. "Everybody comes to our basketball games. They all come out here. They love us. We love them. We just have to play hard for them."
The crowd especially gets hyped against teams such as Fowler, where the matchup is often close and intense.
"Every year we play (against) Fowler, if it's there or here, both stands are always filled up," Coffman said. "They have been our rivals ever since I was a little kid. They have always been Division 4 and we have always been Division 5. It's good to come out here and beat a good team like that."
The Redcats' faithful once again showed up in full force at Fresno Christian and refused to be drowned out.
"They did a great job of coming and supporting us and being there for us," Fowler coach Alfonso Alvarado said. "These kids get really fired up when they see people in the crowd supporting them."