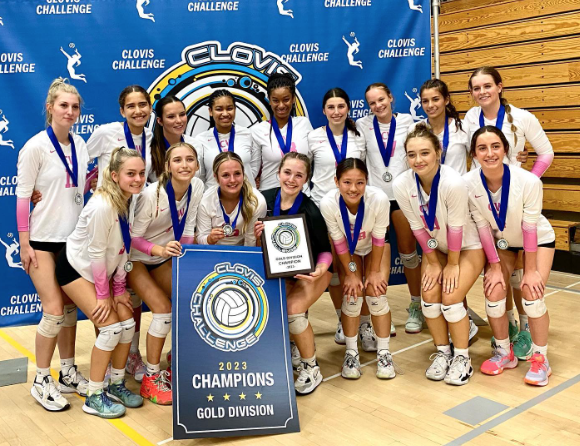 Welcome to the part of the show where we highlight some special Central Valley teams and athletes that you should definitely be watching if you're not already doing so. In this edition, we start with the Clovis West girls volleyball team. The Golden Eagles made an early season statement when they earned the championship at the Clovis Challenge Tournament. Clovis West took down Redwood, Buchanan and Stockdale on their way to the title.
In the win against Stockdale, Clovis West junior Haley Rangel recorded 10 kills and seven digs. The Golden Eagles also got big contributions from several other players, including senior Lyric Garcia, junior Kalani Soares and senior Sarah Hook. Clovis West stands at 9-2 on the season.
Alta Sierra's cross country team earned impressive results at the Dennis DeWitt Invitational in Madera. Brooklyn Buckley, an 8th-grade student at Alta Sierra, recorded the fastest time of the day in the 3000 meter race. On the boys' side, Alta Sierra's Triton Burger took first in his race, edging his opponent with a sprint finish. The Bruins' took first overall in the girls' competition while the boys finished second. Brooklyn and Triton were named the team's Runners of the Week.
The Madera Community College women's soccer team played its first game ever and earned its first win ever on Aug. 25, defeating Modesto 2-1. Atiana Pinon scored both goals for Madera. The Mountain Lions are also set to host their first ever home game against Cuesta College on Sept. 5.