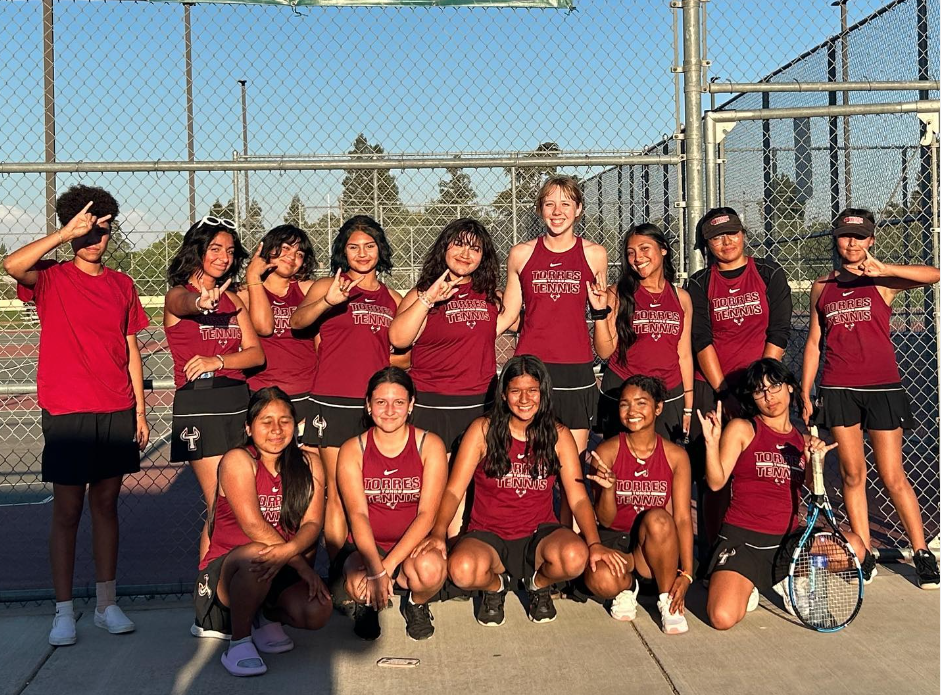 Tennis growing quickly at Matilda Torres, Bullard off to a fast start in girls tennis, Buchanan's cross country team makes history.
Matilda Torres' Girls Tennis Team is on a roll. The Toros earned their most recent win in dominating fashion on Thursday, taking down Sunnyside 9-0. Matilda Torres also edged Hoover High 5-4 in a road win on Tuesday. In another nail-biter on August 24, the Toros earned a 5-4 win against cross town rival Madera High.
Matilda Torres only opened its doors four years ago, but tennis is already growing quickly at the school. The boys tennis program also found success in the spring season with a deep playoff run.
Bullard High's girls tennis team is also off to a strong start on the season. The Knights have earned several dominating victories already in the 2023 season, including a 9-0 win against Kingsburg and Central. Bullard also took down Fresno Christian 8-1 and Roosevelt 9-0 to start the season.
In a 7-2 win against El Diamante on Sept. 5, Bullard earned victories from Macy Hinds, Annie Hinds, Maddie Baker, Ellie Esajian and Mallory Topoozian. Annie Hinds and Baker also teamed up to earn a win in doubles. Esajian and Topoozian added the other doubles victory against El Diamante.
The Knights came in short-handed against a tough Clovis North team on Wednesday and lost 7-2. Bullard's record stands at 9-3.
Buchanan's cross country team made history at the Kingsburg 2 Mile race. For the first time in school history, the cross country team had a first-place finisher in every race of the day.
Here are the top Bears' runners from the Kingsburg 2 Mile race:
Freshmen Girls:
Freshmen Boys
Sophomore Girls
Sophomore Boys
Junior Girls
Junior Boys
Senior Girls
Senior Boys