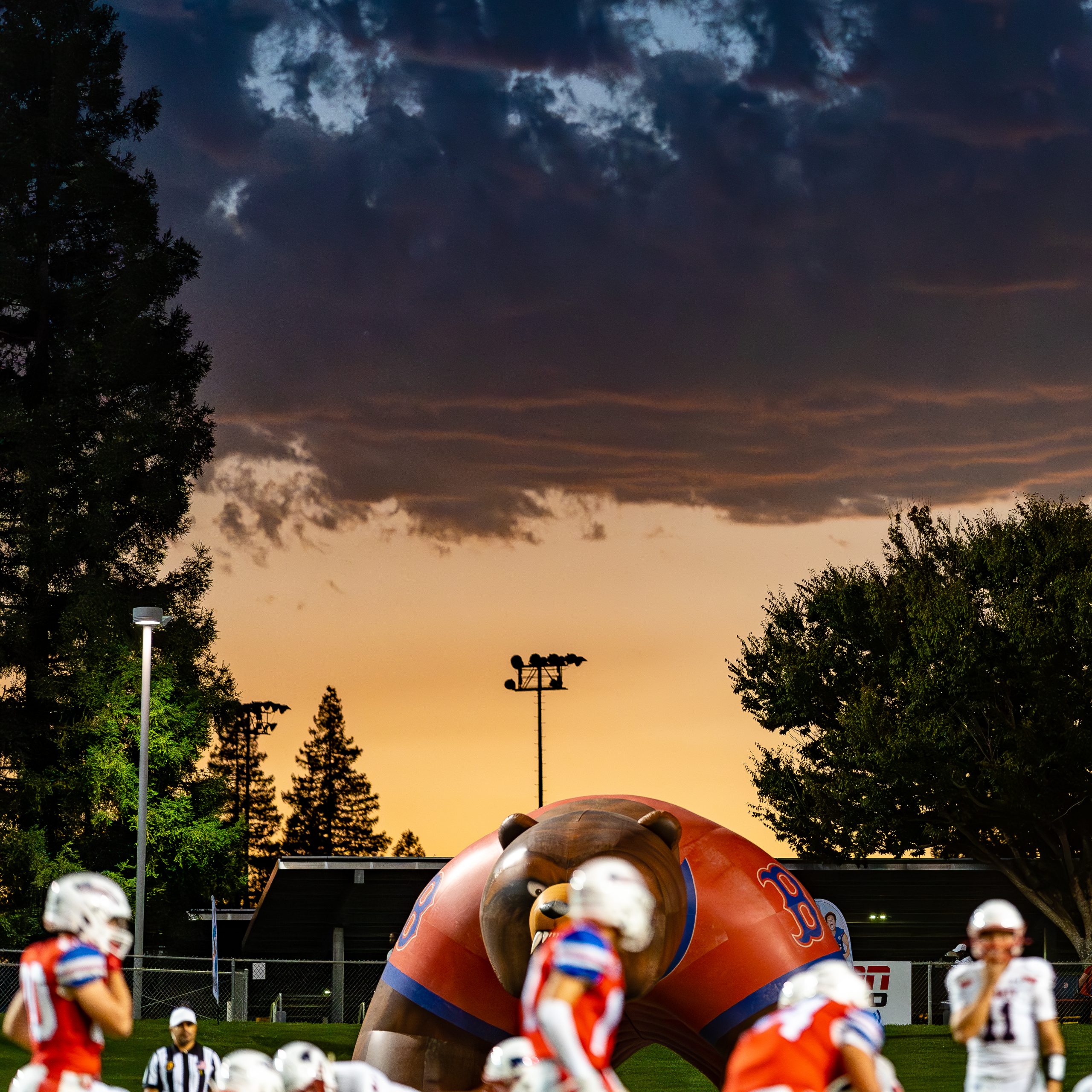 Buchanan's Garrett Menagh just had one of his best performances of the season — three rushing touchdowns in the Bears' 31-3 win against San Joaquin Memorial on Thursday. In the following interview, the senior talks about why the Bears continue to believe in themselves no matter who they're facing, including an elite team such as Liberty (Bakersfield).
You had three touchdowns in the win against SJM. Why do you think you were able to have such a strong performance against SJM?
After a close game with Liberty I felt that I needed to come in and take a leadership role this game, but I give all credit to our coach's game plan and out of all things the offensive line who came in strong like they always do.
2) Looks like you have scored at least one touchdown in all the games except one so far. How do you feel about your performance so far this season?
I feel there are a lot of things I can still progress in for sure, still have a lot of goals to hit and more opportunities to come, but there's way more I want to accomplish and more work to do so I just have to keep my head down and keep pushing.
3) You guys had a strong performance against Liberty last week despite the loss. How did you feel about how your team played in that game?
There's always emotion and a lot of respect that goes in when facing up Liberty, we've seen them multiple times in the last 3 years and there have been a lot of ups and downs against them, but coming into that week we knew what we had to do and apply it, and we had some mistakes as a team but we executed and came in playing physical, tough, and smart.
4) Overall, how do you feel about how you guys are doing so far and where you're heading?
We have a really young group this year, but I've seen a lot of improvement throughout every week, and I am very confident in our team and coaching staff that we got something going despite the rankings or the media which really keeps us going, we have a chip on our shoulder for sure this year.