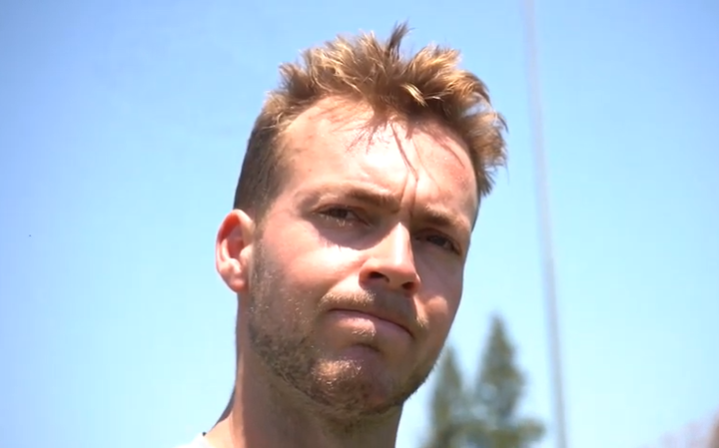 The Bulldogs say they are not listening to anything from the outside.
——-
Jake Haener has seen his share of ups and downs during his time as quarterback of the Fresno State Bulldogs. He has also seen the extreme level of praise and criticism that comes with the highs and lows.
Going into the 2022 season, however, the senior is tuning it all out — the good and the bad.
"I turned my Twitter over to my younger brother and I'm having somebody else handle my Instagram," Haener said after the Bulldogs completed their second day of fall camp on Wednesday. "Just really trying to limit distractions this year."
As he leads the Bulldogs into the new season, with fans and pundits placing high expectations on the team, Haener might once again face most of the blame or flattery. Either way, the senior is not here for any of it.
"The more you can focus on the team and the guys around you and the more you can be the best person and best player for them, the better chances are of winning games and playing good as a team," he said.
The rest of the Bulldogs are following right along with the theme.
"As coach says, block out all the noise," sophomore Tre Watson said. "Focus on what's in front of us, live in the moment. So that's where I'm at."
The 'Dogs face a tall task as they aim to block out the hype which has been reverberating in the Central Valley since the team finished with a 10-3 record in 2021. The noise grew a little louder in July when the Mountain West announced that the media has picked Fresno State to win the West Division.
The Bulldogs have also racked up several preseason honors for individual players in recent weeks. That's including recognition for senior defensive end David Perales, senior safety Evan Williams, senior wide receiver Nikko Remigio, senior wide receiver Jalen Cropper and senior running back Jordan Mims.
Haener, too, has of course earned multiple accolades after a stellar 2021 season. The senior had his signature moment of last year's campaign when he was hailed as a hero after leading the Bulldogs to a historic upset against UCLA. Haener also faced criticism a few months later when critics bashed his decision to enter the transfer portal.
But all the drama of last year is behind Haener now. The quarterback is back at Bulldog Stadium and he's focused on the present. So are his teammates.