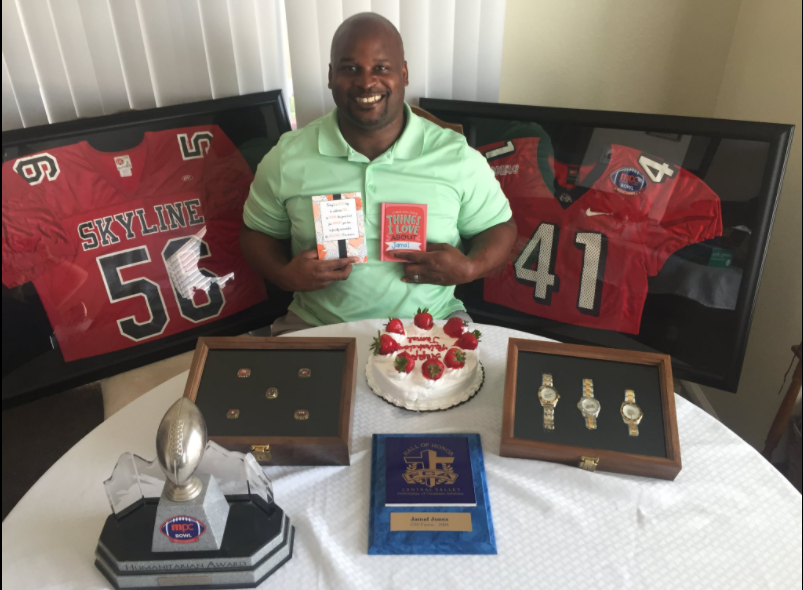 "Life is a team sport. So I definitely think about what's best for the community, what's best for the world."
Jamal Jones played linebacker for the Fresno State Bulldogs in the early 2000s, becoming a major part of one of the most successful eras in the program's history. While Jones enjoyed the unforgettable wins, records and trophies from those glory days, it's the life skills he learned that have made the biggest impact.
The former linebacker, who now works as Licensed Marriage Therapist, grew under the tutelage of legendary Fresno state head coach Pat Hill and the rest of the coaching staff on the football program. That's including special teams coach John Baxter, who led a program called Academic Game Plan. It was this program which established a foundation for Jones and his teammates, teaching them time management and other life skills.
"I can talk for hours upon hours about how important coaches are and how influential they are in my life," Jones said. "And I really believe that coaches are some of the most influential people in our culture today."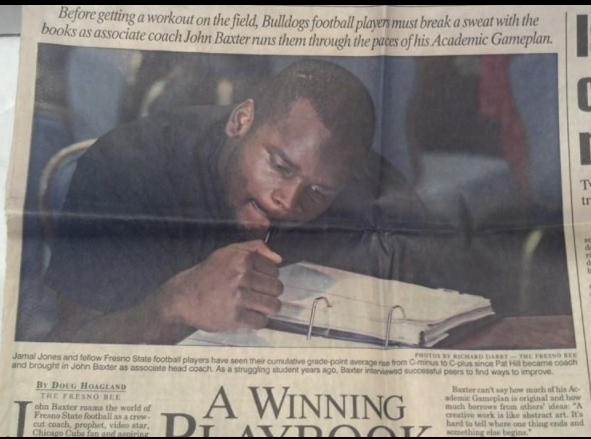 Before he embarked on his Fresno State journey, Jones was a standout student-athlete at Skyline High in Oakland. That's where the linebacker developed a lifelong relationship with his coach, John Beam.
"That's one relationship that changed my life," the Oakland native said about his high school coach, who was recently featured in an episode of Last Chance U on Netflix. "Coach Beam was not only intentional about producing great athletes, but also placing great emphasis on academics and instilling the hope and the possibility of getting a scholarship if you have the talent and the grades."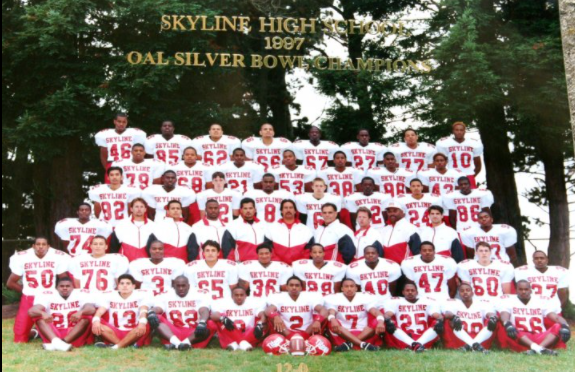 Jones grew up in East Oakland as the youngest of five kids. At home, the Bay Area native felt fortunate to be surrounded by the love of his siblings and both his parents, who raised their children with Christian principles.
"My dad is a minister and former senior pastor. My mom's a devout Christian," the Valley resident said. " I'm just grateful that I grew up in the environment that I did."
But on the streets of East Oakland, it wasn't always peaceful.
"I grew up in the inner city of East Oakland, so lots of negative influences similar to west Fresno or any other city with influences like drugs and alcohol and marijuana," Jones said. "But the game changer for me was coming from a two-parent home, having my dad in my life, being raised in a Christian home."
For Jones, it was always about choosing what he wants to represent.
"One of the things that comes with growing up in the streets is, there's a loyalty that comes with your block, your city, the part of the neighborhood that you're from," he said. "You have to choose who you want to represent. And if you're going to live or die, what are you going to die for?"
The Oakland kid chose the values he learned from his parents over the streets. He also chose Skyline High while most his friends decided to attend a rival school.
"I heard that if you wanted to get a scholarship to college you go to Skyline High School and play football," Jones said. "My friends all went to Fremont High School. So that caused me and my friends to become rivals in terms of athletics. So at the time that was a big decision for me and a hard one to make. But I'm grateful I made it."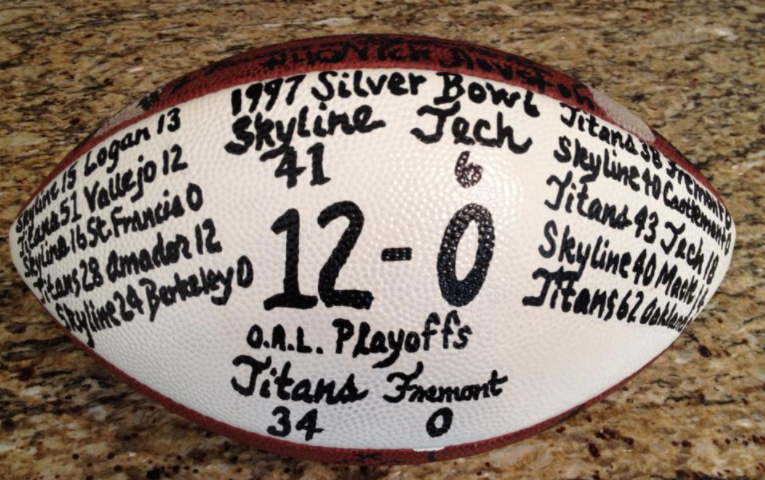 Jones' hard work paid off when he was recruited by Andy Ludwig, who was working as the offensive coordinator at Fresno State. The Skyline standout then spent five years of his life as a student-athlete at Fresno State, starting with a redshirt campaign in the year 2000.
"I was recruited as a middle linebacker and by my junior year, I converted to fullback," the former Bulldog said.
After his football career ended, Jones stayed with the program, serving as the team's chaplain for seven years. And still, the 39-year-old continues to give back to his community. Part of his effort is focused on contributing to organizations such as Club Red, the Bulldog Foundation and the Quarterback Club at Fresno State — all programs which have played a role in helping Jones advance his academic career.
"One of my goals is to pay for a scholarship at Fresno State, just as a gratitude for having had a scholarship at Fresno State," Jones said.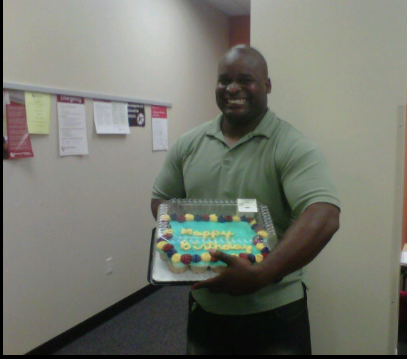 The Fresno resident is also involved with Bringing Broken Neighborhoods Back To Life, an organization which aims to strengthen the community's relationship with law enforcement.
And there's plenty more on Jones' schedule. That includes his financial contributions to The Fellowship of Christian Athletes, his leadership role as a board member of The Way Ministries John 14:6 and his various community outreach efforts through his church.
At least once a week, Jones joins a group known as Black Men Table Talk, which he describes as a forum where Black men can express their own struggles in life and seek answers from each other while also discussing issues in society.
"I get to benefit personally for my self care, but there are times when I get to invest in other people in the group who might need some encouragement from me," the Black Men Table Talk member said.
From his experience in athletics, Jones has seen the rewards and benefits that come along with competition, hard work, taking risks and being a "winner." But the former Bulldog says none of that means much "if you're not doing anything to advocate for others."
"One principal from athletics is doing what's best for the team," Jones said. "And life is a team sport. So I definitely think about what's best for the community, what's best for the world and how can I contribute to being a solution to different problems that we have in society."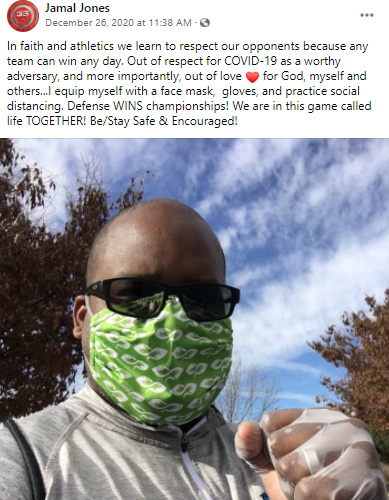 As the owner of a tele-practice known as Central Valley Christian Counsel Services, Jones still applies lessons from athletics when he's engaging with his clients. During a recent session for example, the Licensed Marriage and Family Therapist applied the lessons of the legendary basketball coach, John Wooden.
"I was able to share with this client in a therapeutic setting, the definition of success according to John Wooden," Jones said.
That definition goes like this: "Success is peace of mind which is a direct result of self-satisfaction in knowing you did your best to become the best you are capable of becoming."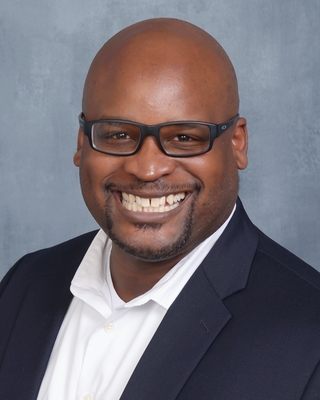 Reflecting on his own relationship with athletics, Jones said sports saved his life.
"Because I was going to practice and playing in games and I was being affirmed by coaches and teammates and I was being held accountable, I was less likely to be out on the streets," he said.
The former student-athlete hopes to see the same dividends for many more youngsters.
"Whether it's athletics or being in the band, being in a chess club, I would recommend every young person at a middle school, high school, college, to get involved in some type of extra curricular activity," Jones said. "It's a gateway for relationships, for community. It's a way to discover your strengths, your limitations, to be affirmed, to have positive influences."
Just as his parents surrounded him with love in Oakland, Jones is now doing the same for his wife and daughter at home.
"My wife, Maddie, and I have been married six years. She is also a Fresno State alumni and LMFT who chooses to work out of the home. Our daughter turns five. She loves the reading, learning the arts," the family man said about his loved ones, who he describes as "gifts from God."