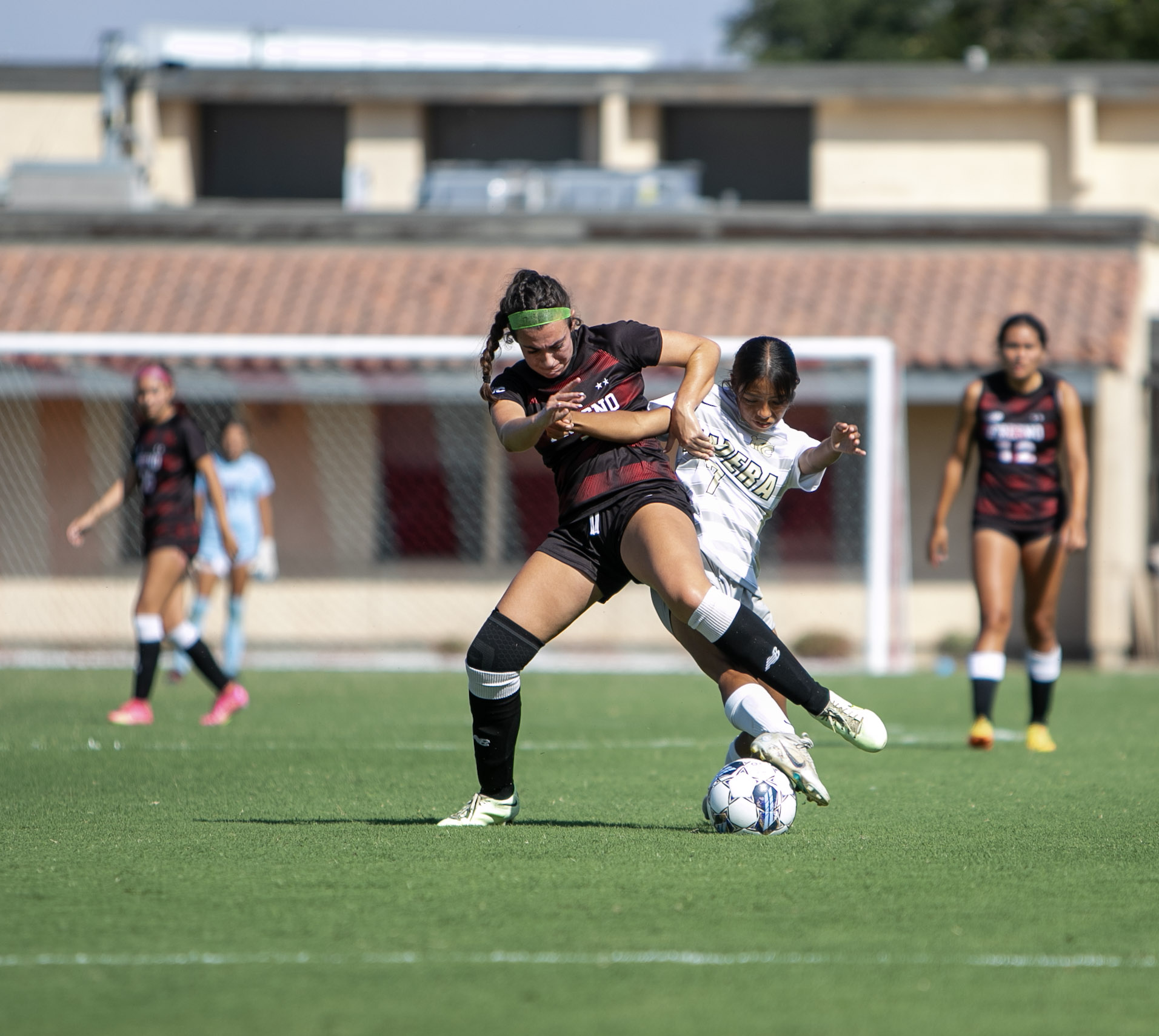 "This is from scratch. We're not only building a soccer program, but we're building a first-year athletic program."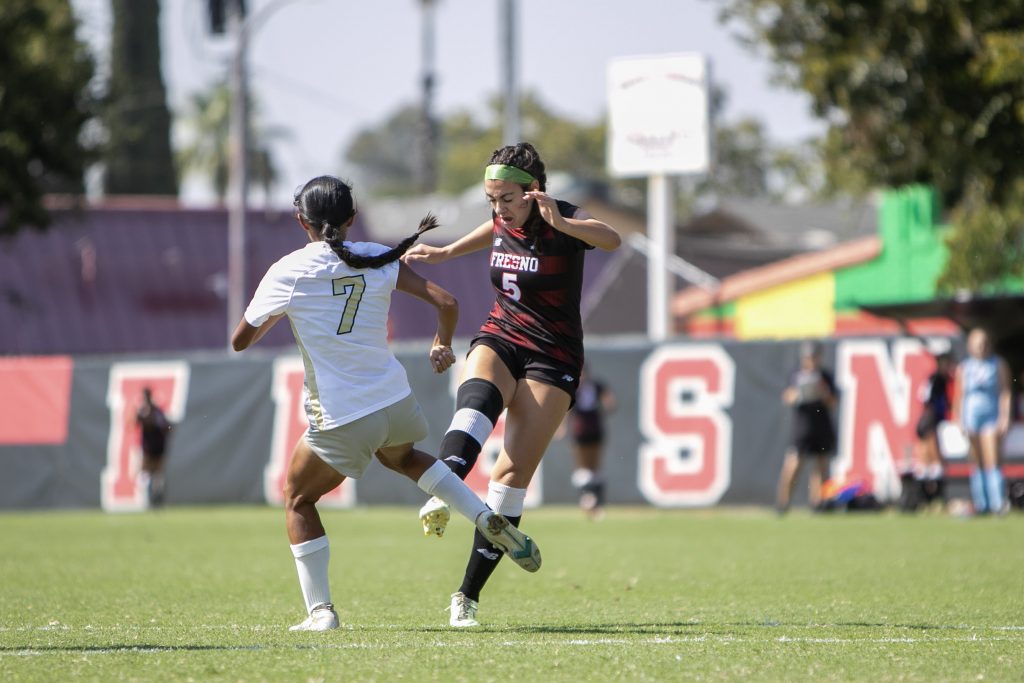 When Oliver Germond started coaching the Fresno City College Women's soccer team 24 years ago, he was building the program from the ground up.
"It was tough," Germond said. "My first day of practice here, I had eight players. I think we won six games my first year. The next year I just worked my butt off. We went from winning six games to going 17-2 and losing to Santa Rosa to get to the final four. I feel like that's one of my best accomplishments as a coach because I feel like we really turned around the program then."
As the Rams faced Madera Community College on Tuesday, Germond admired how his opponents are now building their own program from scratch.
"Hats off to Madera. I feel like they worked really hard today," Germond said. "I was really impressed with how hard they worked and made it challenging for us."
The Mountain Lions, who lost 4-0 against the Rams on Tuesday, already have two wins early in the season. The team earned its first ever victory in its first ever game on Aug. 25, taking down Modesto College 2-1. On Sept. 5, MCC added its second victory with a 3-0 win against Cuesta College.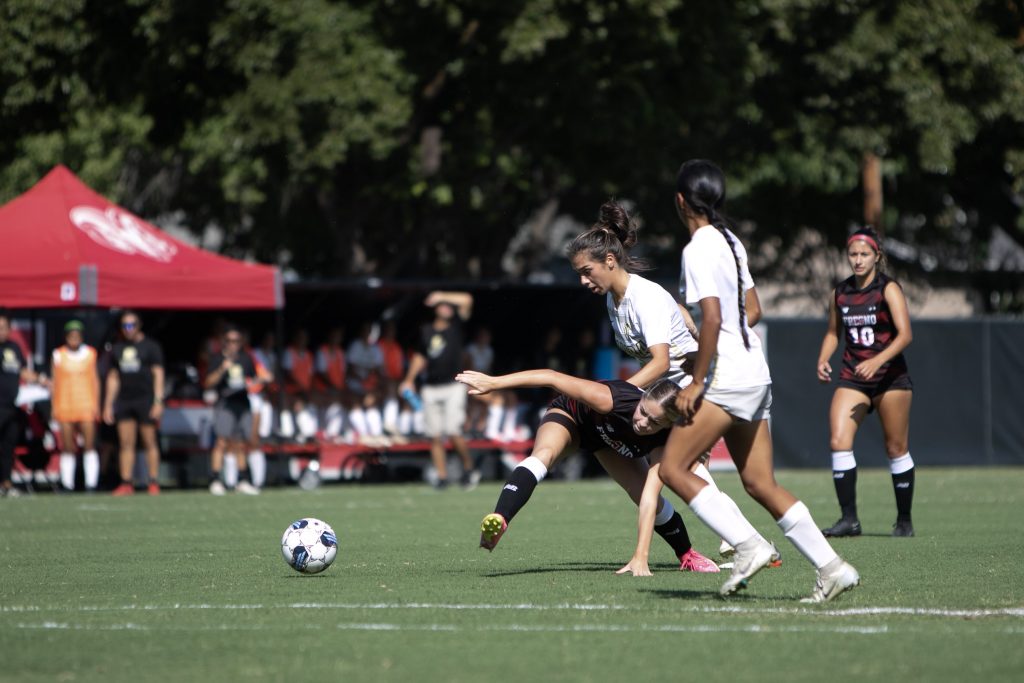 MCC head coach Jerry Stupar said the match against Fresno City College was the toughest test so far for his team.
"That's good. We need that," Stupar said. "We're getting it done, the players are working hard, the mentality is getting there."
Stupar previously coached the women's soccer team at Antelope Valley College and turned around a struggling program. He was also part of the coaching staff at College of the Canyons, where he helped develop the Cougars' inaugural men's soccer program in 2003.
"I come from College of the Canyons, started a program there, Antelope Valley as well. But this is from scratch. We're not only building a soccer program, but we're building a first-year athletic program. Starting from scratch is tough, especially recruiting," Stupar said.
The first-year MCC coach said Tuesday's match against Fresno City College was a good opportunity for his team to measure themselves against a fast-paced club.
"It's a quicker speed of play, but what I'm happy with for our program is that they didn't play much possession on us," Stupar said. "They're a transition, possession team, so our defensive shape made them play direct. So if anything, we startled them a little bit, but at the same time Oliver is a great coach. I've known him for 20 years, very successful coach and program."
Even with a height disadvantage, Stupar said his team showed a strong effort against the Rams.
"Fresno City is very good in the air, very athletic and our girls stepped it up and played strong in the air. We are short," Stupar said. "Our average height is probably about 5-feet-5. The fact that we battled them in the air today, I'm happy."
For Stupar, the first year at MCC is ultimately about effort.
"We're not going after a conference championship in our first year, but we don't want to at the bottom the barrel either," he said. "We're confident that we're going to be competitive. And we have already shown it. Five games in, 2-3. We're going to battle this whole conference."
The Rams, who graduated 18 players last season, are now competing with a younger roster. With a 4-2-1 record, the team has already seen plenty of ups and downs early in the season.
"We've had some hiccups along the way early in the season, but we had a good talk yesterday at practice," Germond said. "I showed them that last year our record was almost identical to what it is right now and we were still able to find a way to win conference and get to the final four. It's just a question of if we're willing to get better and having growth individually and as a team. That's really our biggest focus."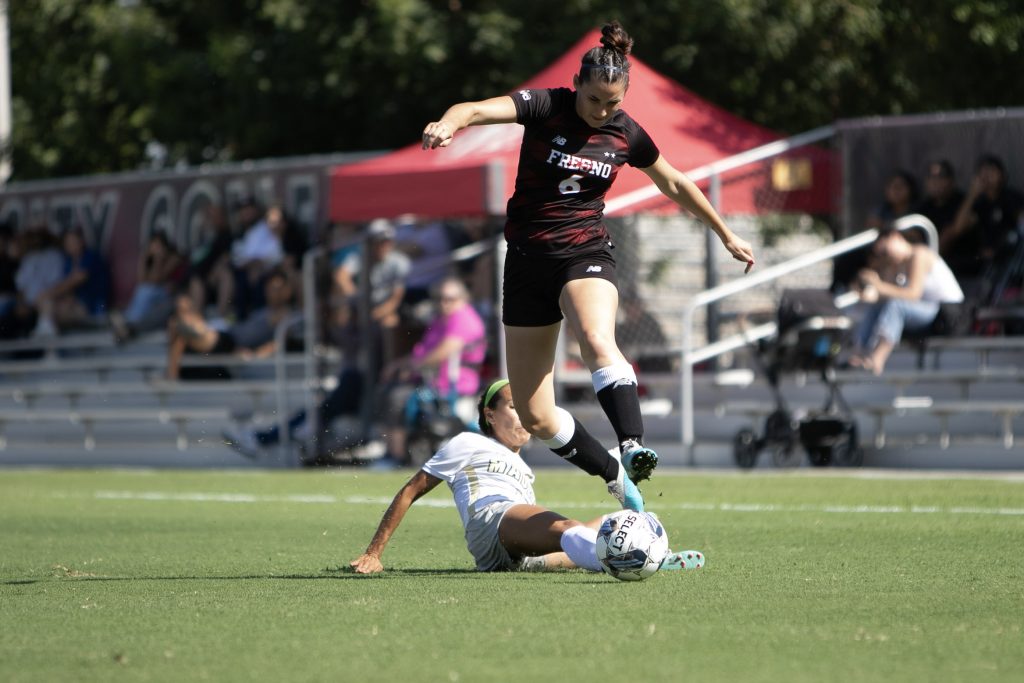 Whether they're facing a brand new program like MCC or another one of the well-established programs, Germond said the Rams are always focused on playing their own game.
"It's about us playing in our system and trying to do the right things and getting better," he said.
Under Germond's leadership, Fresno City College has played in eight state championships and won the state title in 2017. But winning is only part of the story.
"I'm always trying to have our program grow," the longtime coach said. "You can see our beautiful facility we have worked hard to improve. You can see all the nice benches, the bleachers. To me, that shows a lot about the growth of our program from where we started when I was here 23 years ago to where it's at now."
Above all, Germond is proud of the Rams continue to transfer to four-year universities.
"We have transferred so many kids to four-year schools on scholarships," he said. "That's honestly my favorite part. Winning and losing, it's a tough way as a coach to live because you live and die with those losses, but what motivates me the most is having success so we can help our students transfer and get scholarships."
Stupar has a similar vision for MCC.
"I have sent dozens and dozens of players to the next level and it won't be any different at Madera College," he said.