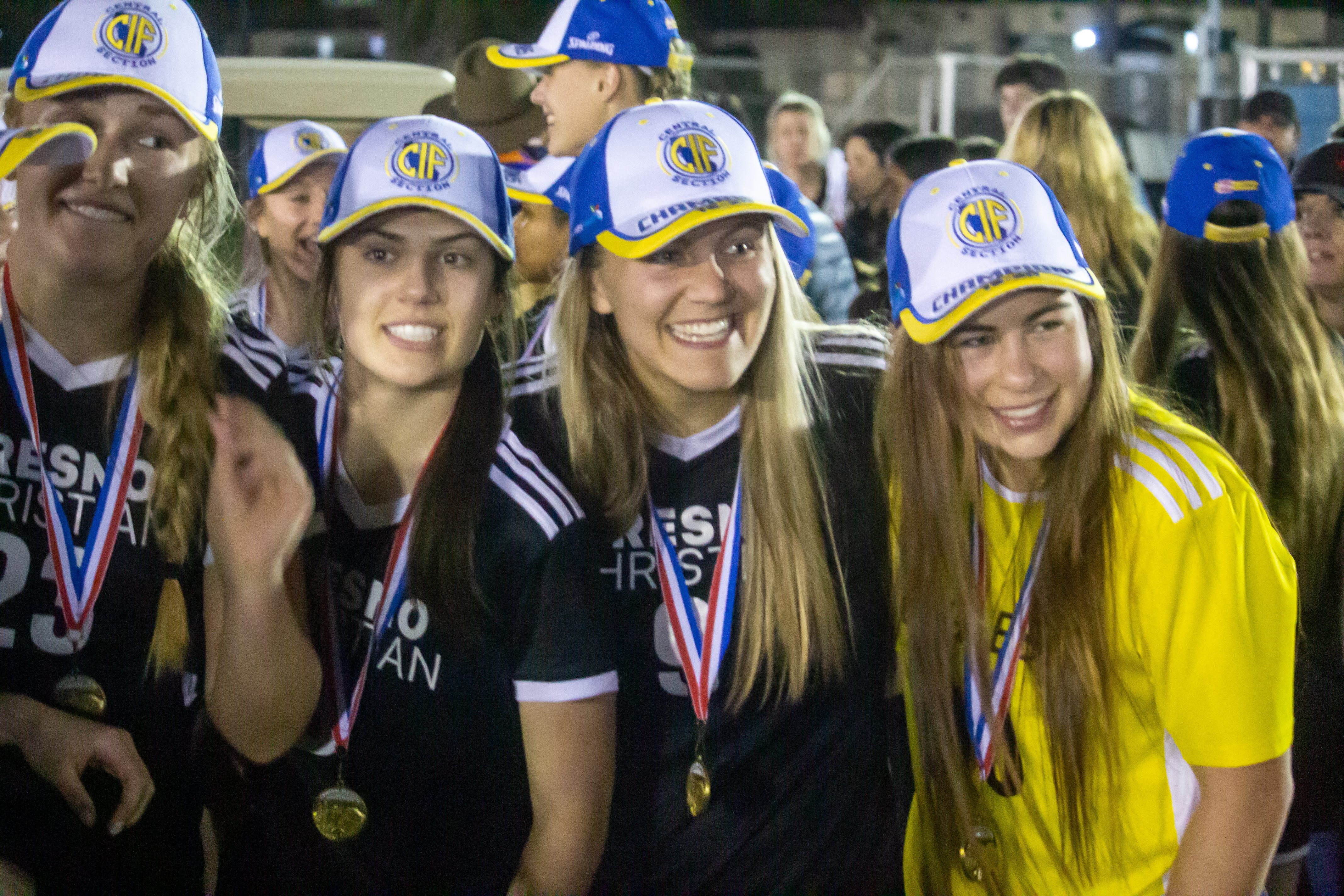 The Eagles turned tears of pain into tears of joy.
Two years ago, the Fresno Christian girls soccer team suffered a 1-0 loss in the Central Section Championship against Rosamond. One year ago, the girls suffered another heartbreak in the championship game, losing in overtime against Arvin. 

Still, this school of faith never stopped believing.

They came into the 2019-20 season more determined than ever. And they once again made it to the championship game. This time the girls made sure there would be no heartbreaks, beating Kerman 2-1 to snag the elusive title.

"Us seniors, we put our heads together and we realized that it's our last time, so we were gonna give it everything that we had to give," senior Avery Jones said. "The senior leadership on this team was bigger and better this year which is why we pulled it off."
With the agony they suffered in previous years, the girls also took away key lessons for the future.

"Because we made it so far every year, but we never got to win, we were so motivated the next year. We knew what to work on. We wanted to push ourselves because we knew we could get it," senior Annabelle Messer said. "We realized the mistakes that we made in past years and we just had to fix it. We just had to push ourselves because the Lord gave us this opportunity to play."

Senior goalkeeper Kayden Marquez was a big part of the Eagles' win in the championship game, coming up with timely saves as Kerman desperately searched for an equalizer in the second half.

"We worked our butts off because we were very determined to get this win," Marquez said. "It was already two losses and we weren't gonna go out in our senior year like that."

After junior Rylee Schwab gave the Eagles a 1-0 lead early in the first half, senior Bekah Micu made it 2-0 in the 31st minute. Kerman stayed alive with a second-half goal. But unlike in previous years, the Eagles refused to crumble under pressure.
"Last year we lost to a very good team in the last minute. The whole motto this year was 'two more minutes.' And we barely held on tonight for two more minutes," Eagles coach Matthew Markarian said. "We got seniors all over the field and we trusted them to do what they have done all year — play good defense and play smart. And they did."

According to The Feather, this is Markarian's first Valley Championship in 25 years of coaching Fresno Christian teams.
"You just know that feeling of losing and it just made us dig deeper on the field. It hurt so bad two years in a row, so we had to dig deep," senior Deborah Ingerson said. "We made it as a team."