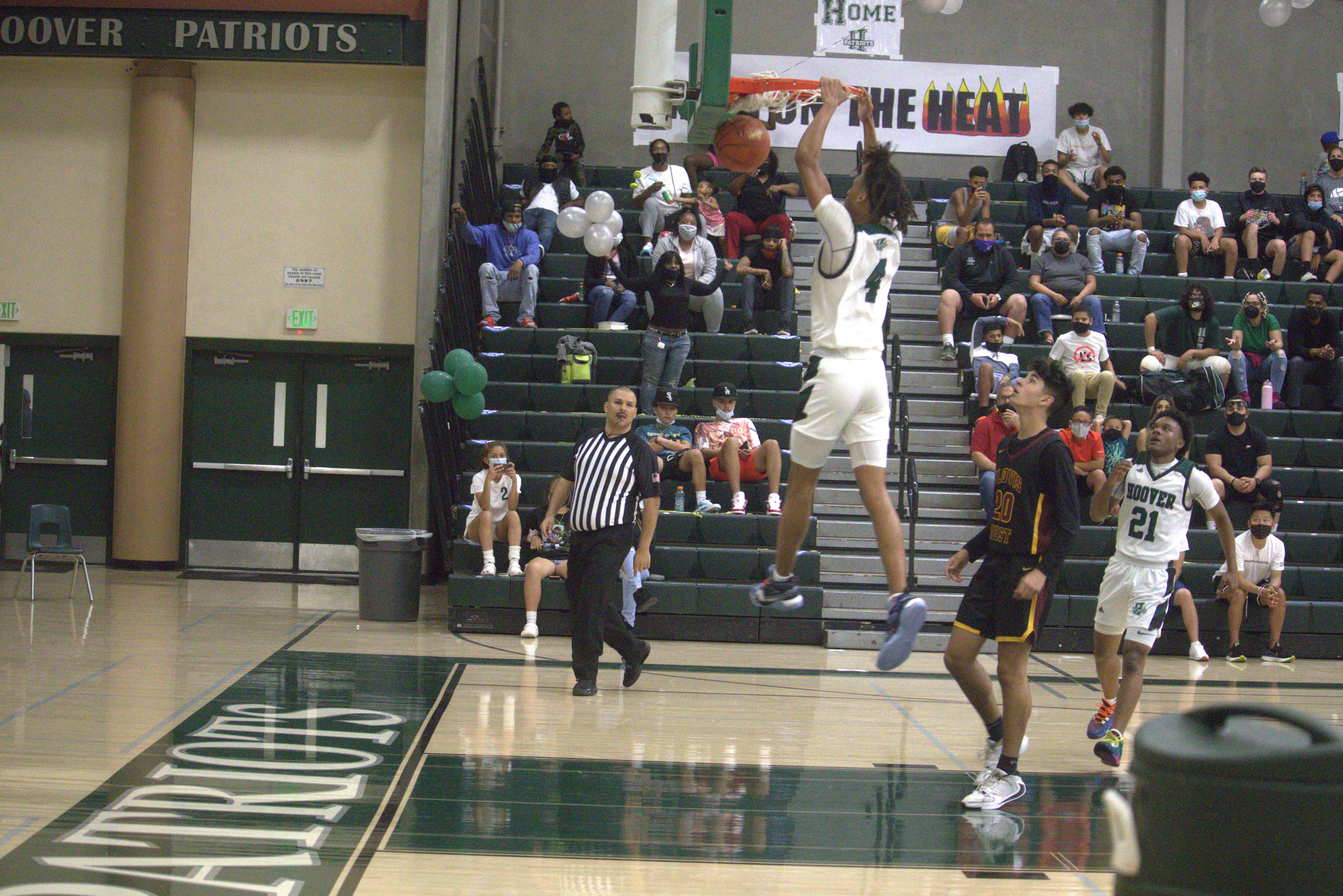 This week, we saw high-flying action in Hoover, a last-second goal in Madera, historic performances from Valley hoopers, a heartwarming tribute to a a baseball legend, championship celebrations and a San Joaquin Memorial milestone.
---
The high-flying Hoover Patriots welcomed the soaring Clovis West Golden Eagles on Tuesday, treating fans to a dazzling performance.
---
With just seconds before the referee blew the final whistle, Madera's Adela Alvarez scored in the second overtime period to give the Coyotes a 3-2 win vs San Joaquin Memorial.
---
In a week that featured plenty of elite performances from Valley hoopers, Clovis West's Cole Anderson and Hoover's AJ George shined the brightest, scoring 51 and 49 points respectively in a single game.
---
In San Joaquin Memorial, Tanner Sagouspe reached a special milestone . . .
---
At Clovis North, a WALK OFF Home Run!
---
Camden Thompson also had his shining moment on the court, hitting an incredible game-tying 3 pointer with 1.2 left for Clovis East as they matched up with San Joaquin Memorial.
---
Speaking of clutch, how about the Sanger Apaches scoring a touchdown with 37 seconds left to win the CMAC Championship?
---
A champion was also crowned in Reedley as the Pirates edged Sunnyside to take the NYL title.
---
The Bullard Knights and Clovis North Broncos arranged a special tribute to honor legendary Fresno State baseball coach Bob Bennett, who passed away last year.