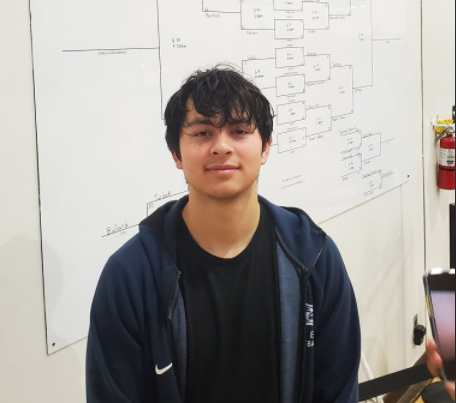 "It's just a really good feeling to know that I am considered a smart and fun player to watch."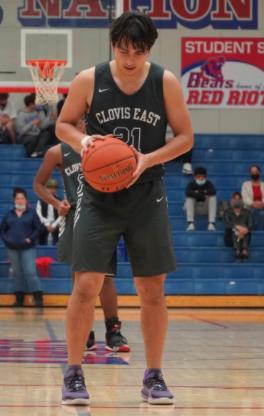 Clovis East hooper Camden Thompson scored the 1,000th point of his high school career during the Modesto Christian Holiday Hoop Classic in December. The senior has also had several other memorable moments in recent weeks.
In a win against Buchanan on Jan. 12, Thompson filled up the stat sheet, finishing with 19 points, five rebounds, five assists and four steals. During the Morro Bay Tournament in December, Thompson averaged 19 points, 4.75 rebounds, four assists, five steals and 1.25 blocks. Clovis East finished the tournament 4-0.
Here is what Thompson has to say about his recent success and his team's performance.
1. You scored your 1,000th career point during the Modesto Christian tournament. How does it feel to have that kind of achievement?
It honestly is kind of crazy to know that I scored 1000 points in my varsity career. I didn't expect to hit 1,000 as after my sophomore season I was at around 350 total points, so I never thought I'd actually hit it. It's something not many athletes do and I'm so thankful for all of my teammates and coaches helping me get to where I am at now.
2. Basketball analysts are describing you as a very smart and fun player to watch. How does it feel to have that kind of recognition?
It feels good to receive that recognition, I can't take all the credit for it though as my teammates and coaches put me in the right spots to succeed. Overall it is just a really good feeling to know that I am considered a smart and fun player to watch.
3. How did you feel about your team's performance at the Modesto Christian tournament?
We as a team played well. The other teams there were tough, smart and bigger than us, so to come out of the tournament with a couple of wins was really good for us. This tournament just shows us that we have things we need to work on so that we are better prepared for the next time we meet those teams.
4. How do you feel about how your team has performed so far during the season?
Our team has performed very well. We just lost a couple of game we shouldn't have. Those games are in the past and we know what we need to work on, we still have a whole season ahead of us.
5. Who are some of the people you credit for helping you grow your game and how did they help you develop?
Some people who have helped me become the player I am are my AAU coach, Coach Mu. Coach Mu has been coaching me since the 6th or 7th grade and while it wasn't easy, all the time and effort he had me put into the drills helped me develop as a playmaker and a scorer. The coaching staff at Clovis East is who I'd also credit with my development. They helped me develop all parts of my game especially my condition and defense. Without Coach Mu and the Clovis east coaching staff I would not be where I am today as a player.
Fresno Sports Mag powered by your Fresno realtor Annette Dedios.