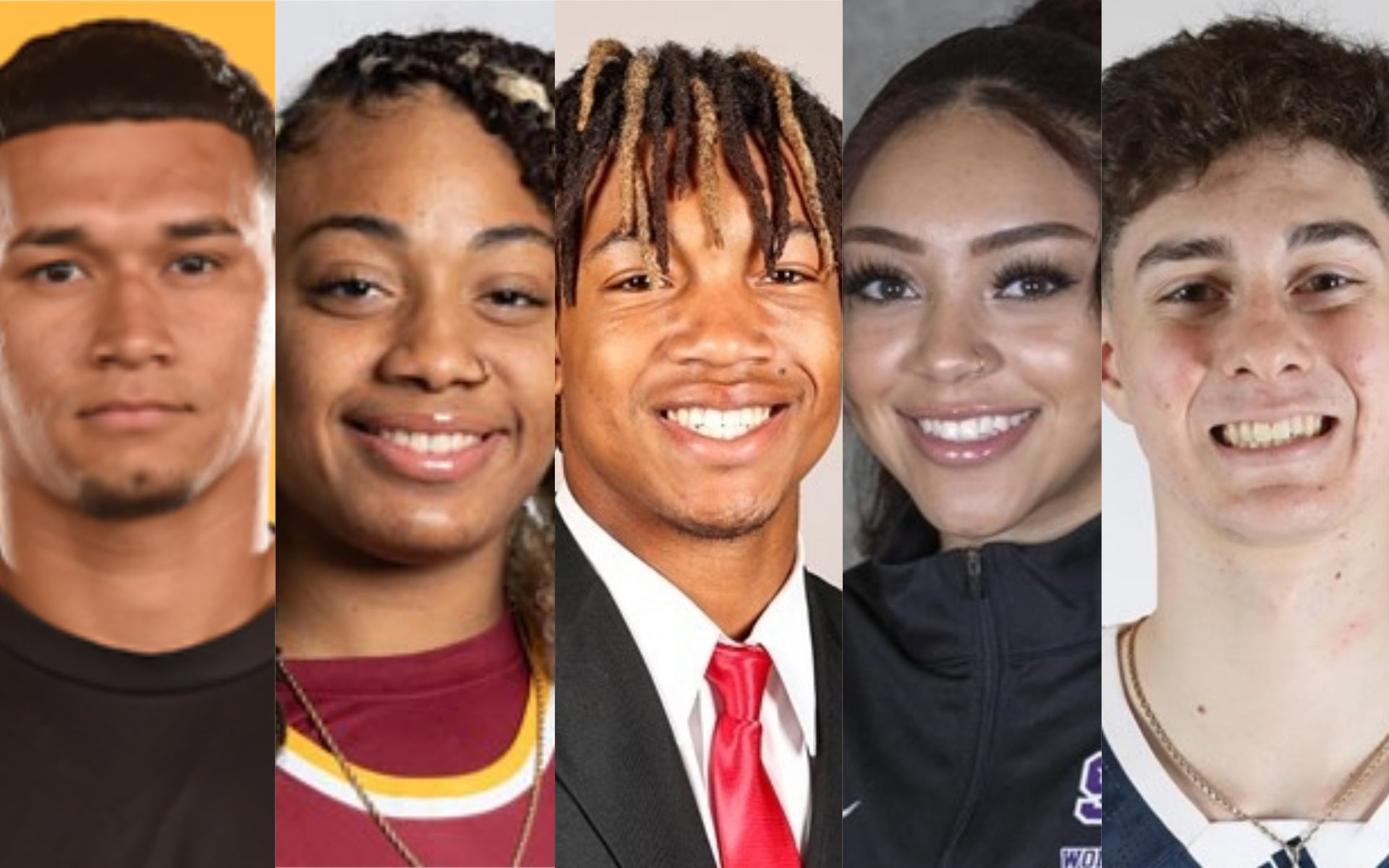 FSM helps you stay up-to-date with the latest news on Central Valley natives around the country. Here is the latest from Samaria Velazquez, Danyell Booker, Kendall Milton, Jose Covarrubias and Jaden Geron.
---
Samaria Velazquez
Samaria Velazquez is making an impression in her first year at San Francisco State. The freshman hooper out of San Joaquin Memorial was named Gator of the Week in late November after scoring a career-high 15 points in her team's conference-opening win.
Velazquez also scored 15 points against Sonoma State on Dec. 4. She logged a career-high 34 minutes in a game against Cal State Dominguez Hills on Jan. 13.
Danyell Booker
Former Roosevelt High hooper Danyell Booker recorded 10 steals when Cal State Dominguez Hills cruised to a 111-13 victory over Bethesda in the final non-conference game of the season. Booker also dropped 15 points and eight rebounds in an 87-73 loss against Cal State LA on Dec. 4. The freshman recorded a season-high 11 rebounds in a game against Biola in November.
Jose Covarrubias
Jose Covarrubias, a former soccer standout at Bullard High and Fresno City College, earned a National Championship with Cal State LA in December. Covarrubias, who recently obtained his bachelor's degree, has also received a California Collegiate Athletic Association All-Academic distinction at the university.
BA ✅ 🎓 pic.twitter.com/jPdYn6Woum

— Cov ⚜️ (@_ac1514) December 28, 2021
The junior was part of the state championship team at Fresno City College in 2017. He also competed in multiple sports at Bullard High, earning All-League honors four times in cross country, three times in soccer and four times in track and field. Additionally, the Fresno native was a four-year Scholar-Athlete in cross country, soccer and track and field at Bullard.
Jaden Geron
San Joaquin Memorial grad Jaden Geron dropped a career high 15pts, including 5/5 3-pointers, to help Rice University in a 100-62 win against Jarvis Christian on Dec. 4. Geron recorded the third most three's in a game in school history without a miss.
Kendall Milton
Former Buchanan High star student-athlete Kendall Milton earned a National Championship with the Georgia Bulldogs. Milton, who was forced to miss six games after sustaining a sprained MCL in October, was in uniform when the Bulldogs took the field for the championship game against Alabama at Lucas Oil Stadium in Indianapolis on Jan. 10.
Although his opportunities were limited in the championship game, the Georgia running back was as hyped as ever when his team clinched the title. The Valley native celebrated with his family on the field after the Bulldogs won their first national title in 41 years.
Fresno Sports Mag Powered By Your Fresno Realtor Annette Dedios!