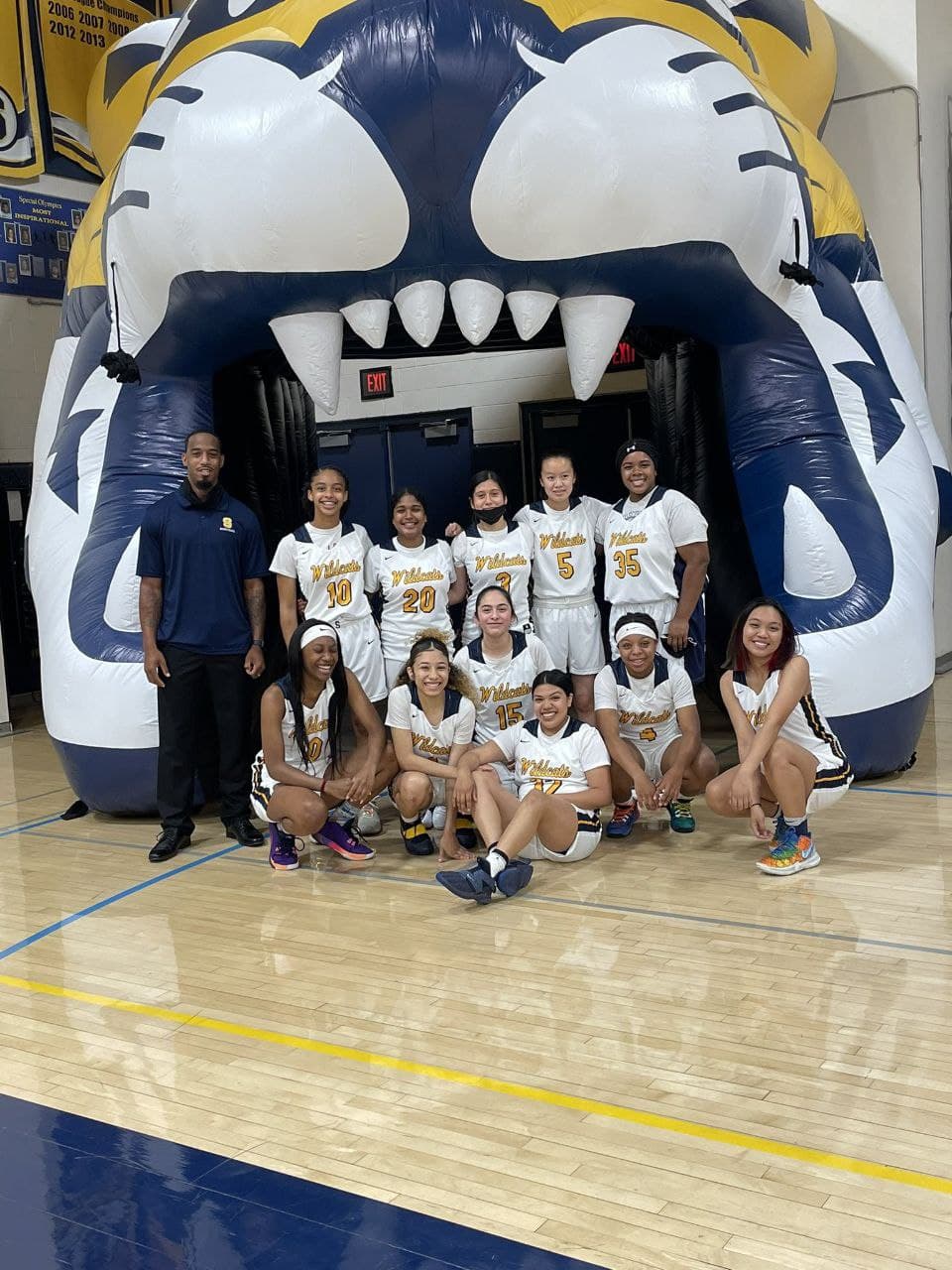 "Sunnyside is home. I can't say enough about it. It raised me."
—————–
Brian Duckworth II, the Sunnyside High School girls basketball coach who is always preaching about the value of education, is proving his words with action.
For the past two years, Duckworth has been attending school virtually, striving to finish what he started when he was younger. Now, the coach has accomplished his mission, having earned a bachelor's degree in sports studies from Lewis Clark State College. While obtaining his degree, the Fresno native also earned recognition as "an exemplary student exceeding the criteria for membership in The National Society of Leadership and Success."
"Your achievement of a 3.3+ GPA provides you the distinguished honor to join the NSLS as a Presidential member," Lewis Clark State College wrote in a letter to the stellar student. "This prestigious honor is awarded to only a small percent of Lewis-Clark State College students."
"It was a huge surprise. I honestly didn't know it was coming," the Southeast Fresno native said about the honor. "I just buckled down and did what I had to do."
The Wildcats coach, who plans to teach special education, is proud to say that he delivered on his promise.
"One thing about me, if I say I'm gonna do something, I'm gonna do it," he said. "I've always told my friends 'I'm gonna go back.'"
The new college graduate said it will now be easier for him to talk to his student-athletes as he strives to help them understand the importance of education.
"Now I have that, I can say that," he said. "It's more or less like 'He has done it, he gets it.'"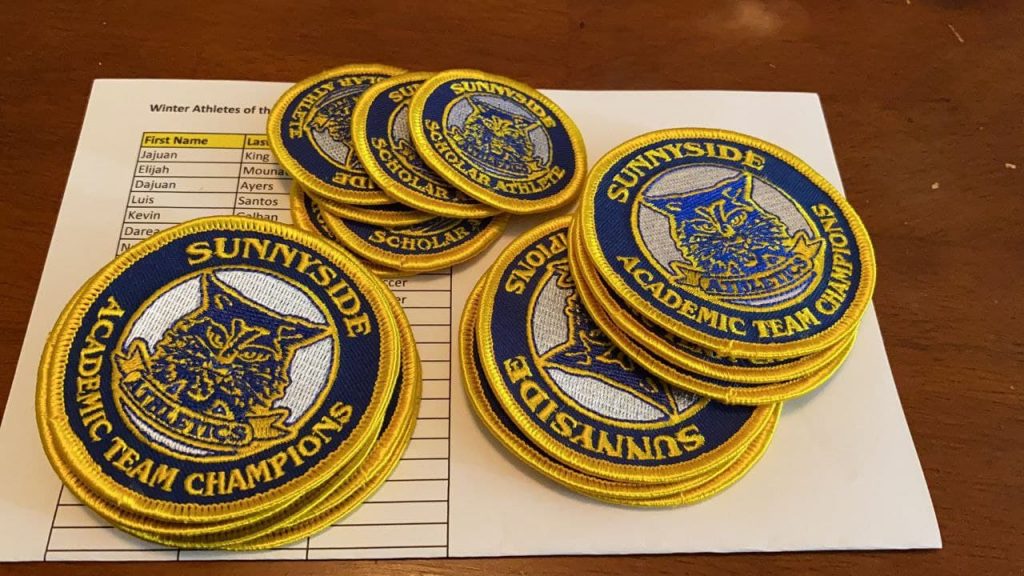 Duckworth made his decision to go back to school two years ago when COVID forced people to shelter and conduct business virtually.
"Me and my wife talked about it and it was perfect timing," he said. "I can do online classes and it made it easy."
Growing up in Fresno, Duckworth paid close attention to his mother's advice, learning about the value of education and about important life lessons.
"She was big on respect," the coach said. "My mom cared about other people. She was a generous person. She looked out for people. Her dedication to taking care of us — now that I'm older and I look back, it's big for me."
Now, he's passing those same values to students at Sunnyside, the same place where he established himself as a standout basketball player in the early 2000s.
"Sunnyside is home," Duckworth said. "I can't say enough about it. It raised me. It turned me into the person that I am. One thing I always told myself is that I want to come back home and give back to the place that gave me so much success."
The hooper extends his gratitude to the entire Sunnyside neighborhood.
"Just being from that area, there's so much talent and so much potential, I always felt like that's the one place I want to come back and give back to," he said. "It helped me grow as a person tremendously."
Duckworth, who started coaching the girls basketball team three years ago, is also implementing the lessons he learned from his coaches through the years.
"Some of my biggest influences as a coach were coaches that showed they cared," he said. "You have to show your players that you care. It's not just like we have one star. It's a team game. You treat everybody the same and things tend to work out in your favor."
In the three years he has spent as a girls basketball coach, Duckworth has been mesmerized by the number of talented girls who are emerging as hoop stars in the Valley.
"Around the Valley, we have a lot of really, really, really good girls basketball players. Seriously," he said. "You can go to a small school and you can find girls that should be playing college basketball. It's just not out there as much and it should be."
The coach said girls also tend to create multiple options for themselves when it comes to their future, as opposed to only focusing on sports.
"A lot of girls that could play college basketball, their mind is on other things already," he said.
The same is true for many of the Wildcats players, who have their eyes set on goals beyond sports.
"That's great," Duckworth said. "Why would I ever shut that dream down?"
Always 🗣🗣🗣 https://t.co/5jqtq2WnMe

— Brian Duckworth II (@CoachBDuck87) February 3, 2022
On a team with 11 seniors, Briajanae Wade is one of the experienced leaders who has stepped up for the Wildcats.
"She has been my best player for the last three years," Duckworth said. "Super athletic, great kid, coachable. She's gonna be a steal for any college program that gets her. She hasn't even touched her ceiling yet. She has so much room to grow."
Nevaeh Jackson is another one of the seniors who has made a lasting impression on her coach.
"Nevaeh came to me as a junior. If you can see how far she has grown just in those two years, it tells. Knockdown shooter. If she's hot, she's hot. There is no stopping her. It's going up like Curry from anywhere. She plays hard, always talking in practice, always talking on the court."
The Wildcats feature many more dependable seniors, including Yasmin Dela Rosa and Lilia Haynes. Duckworth describes Dela Rosa as a "tough, gritty player" who does what she's asked and plays with heart.
Haynes, according to her coach, is a "lefty that just looks the part."
"You see her and you're gonna be like 'Oh, she's gonna be good,'" Duckworth said.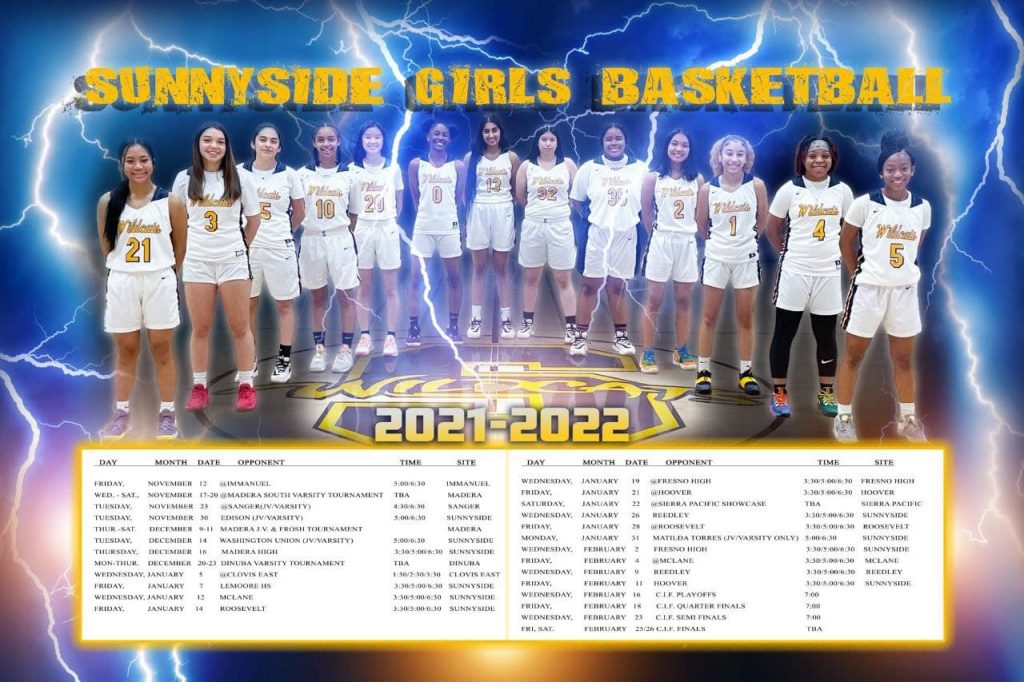 The seniors are especially proving their leadership skills in the current season, a season which has brought significant challenges. Like many teams around the Valley, COVID has been the main challenge for the Wildcats. But the young hoopers stayed focused after losing their coach for several games due to COVID.
Duckworth credits the girls and the assistant coaches for keeping the team on track during his absence.
"I've been blessed to have great assistant coaches. It's kind of like we have three head coaches. We bounce ideas off each other. I listen to what they say, they listen to what I say. Because I have that connection with my coaches, it has been easier than what it would have been if I didn't have that connection," Duckworth said. "We went 3-0 when I was out and the girls are playing hard."
🗣🗣🗣🙏🏾🙏🏾🙏🏾 https://t.co/xKC0YFgdls

— Brian Duckworth II (@CoachBDuck87) February 4, 2022
The Sunnyside coach also finds a strong support system at home. That's thanks to his wife, Nikki, who is coaching soccer at Sunnyside.
So what is it like for a coach to be married to a coach?
"We both understand each other," Duckworth said. "We're both athletes in general. So when you can come home and vent to somebody who understands what you're going through, it makes it so much easier. I sleep better at night. I can talk to her and she's going to tell me what I want to hear and what I don't want to hear. I accept it because it's coming from another coach who understands what I'm going through."
While they share the same regard for education, the couple are also reminding their student-athletes to appreciate the opportunity to play sports.
"This is our one life. This is the one chance we get," Duckworth said. "This is your one high school career. We're gonna make it as fun as possible."
We got the W tonight on the road!!!19-6 overall 7-1 NYL 💙💛💙💛 #LadyWildcats

— Brian Duckworth II (@CoachBDuck87) February 5, 2022
Duckworth's Wildcats, who started with a 7-1 record in league play, are even more grateful to have a season in a time of uncertainty.
"You've already been through enough. My seniors last year that deserved a longer season only had 10 games," Duckworth said. "It's already hard enough as it is. So maybe our season doesn't go the same way if I make it too hard on them. You have to have discipline, but at the same time, make the game fun."
The Sunnyside grad appears to be passing it forward, doing his part to raise the next generation of leaders in the community.
💙💛💙💛 #LadyWildcats https://t.co/bZMyCpMYaa

— Brian Duckworth II (@CoachBDuck87) February 5, 2022
Fresno Sports Mag powered by your Fresno realtor Annette Dedios.