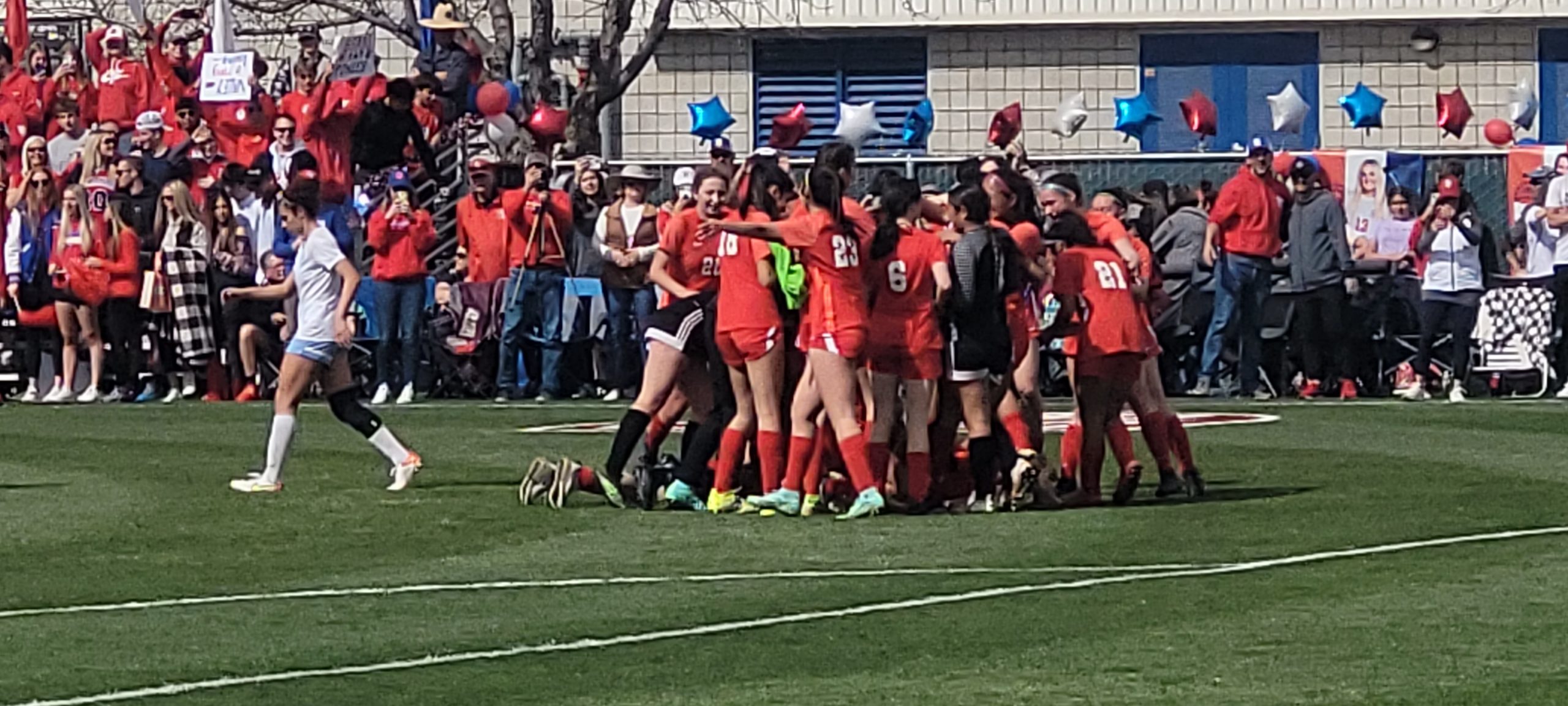 "I definitely was ready for that ball. I was ready to take the shot."
Seconds into the overtime period, Buchanan's Ciara Wilson scored the game-winner to take down Clovis North 2-1 in the Division 1 Championship match.
"I definitely was ready for that ball. I was ready to take the shot," said Wilson, who transferred from Central High this season. "It was so much adrenaline rush, getting the ball, turning and shooting it. I saw it going in and I didn't know how to react."
Above all, the senior is happy for her teammates.
"We worked so hard for this," she said. "We really just believed in ourselves. It was my goal but we all worked for that goal."
The Bears prevailed after losing to Clovis North in the championship game a year ago. This time, experience paid dividends for the girls.
"Last year, it was our first time there in a while. It felt like we had the nerves," Buchanan head coach Jasara Gillette Myles said.
The Bears also took advantage of their home field, unlike a year ago when they had to play at Clovis North.
"This year, having the advantage of playing on your home field, it's your place, you feel comfortable," Myles said. "It's so exciting. I'm so happy for the girls. They worked so hard."
The top-seeded Bears took the lead ten minutes into the second half on a goal from Jessica Montelongo. Clovis North's Braedyn Kincade responded shortly after to tie the game. In the first minute of overtime, Wilson scored the game-winner.
"After last year, we really wanted to come back and get this win and we worked so hard all season," Buchanan's Megan Clenney said. "This year, all of us were really prepared and we knew what to do. After being there last year, we knew what it took to get there."