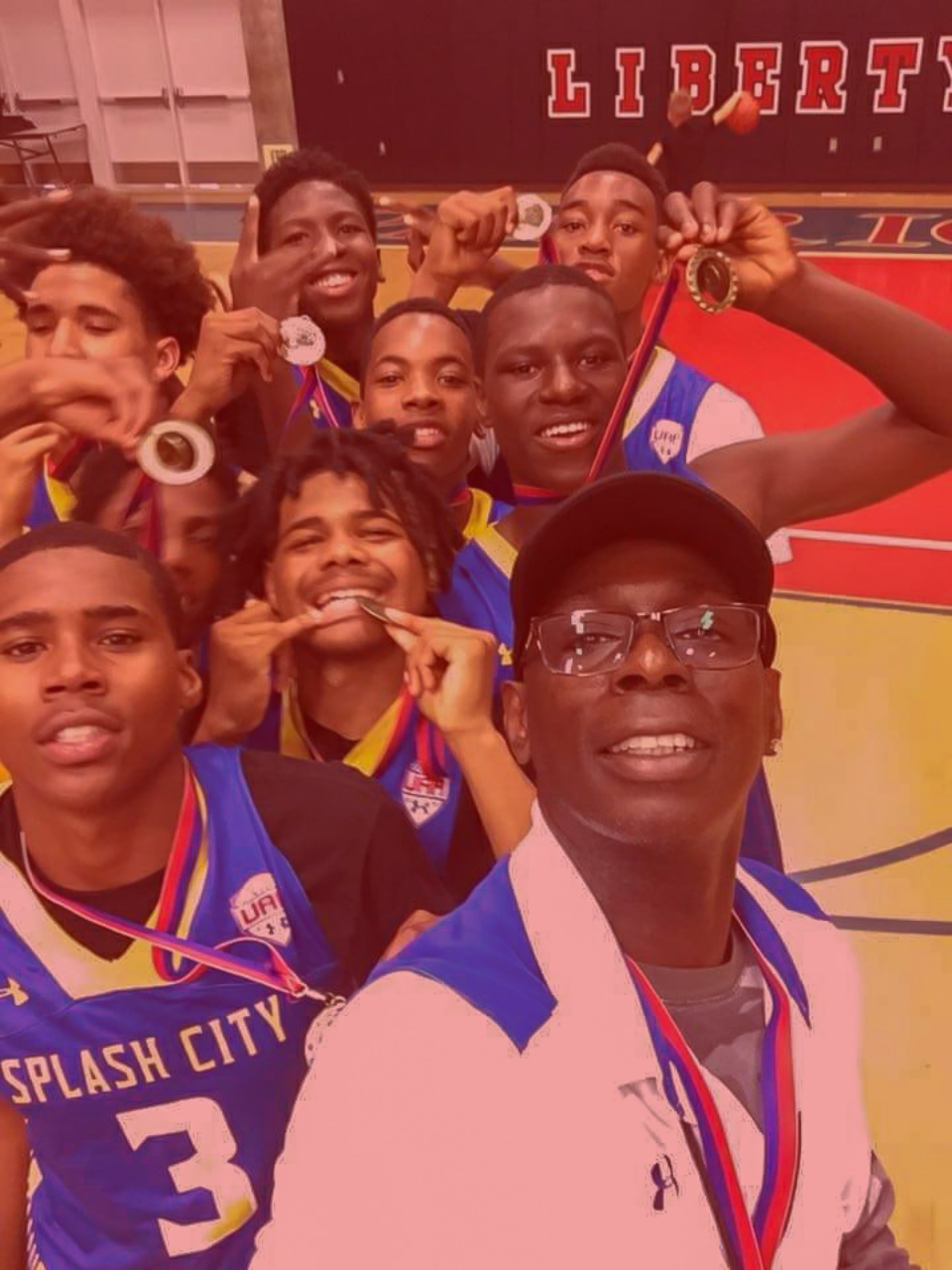 Edison High School grad saw his basketball career end abruptly, but now serves as a beacon of hope for Fresno's youth.
Charlie Ross Jr. was a fast-rising basketball star at Pacific Christian College at Fullerton, where he averaged 29 points per game in his sophomore campaign and broke the single-season scoring record at the school.
And he was on track to break even more records.
His basketball dream, however, came to an end with an ACL injury.
Although he was devastated, Ross didn't pout or panic. 

Instead, he focused on his education and set himself up for life after basketball.

Today, Ross is serving as an example for the youth of West Fresno.

That's the same neighborhood where Ross grew up, attending Edison High School and dealing with the same challenges kids still face today.

"Growing up in the late 80s, you see a lot of drugs and a lot of broken homes," Ross said. "Some of your friends were really good athletes, but they go off like followers and they might end up selling drugs. Some even get killed."

Ross stayed focused with guidance from mentors such as Tony Perry, who helped hundreds of Valley athletes before passing away in 2017.

Just like the mentors who helped guide him, Ross is now leading Fresno's youth through an organization he named "Support A Kid, Save A Life."

The program molded Splash City— a 16U AAU team which is giving local teens a chance to travel to tournaments around the US during the summer.
Ross encountered many doubters when he decided to start the program two years ago. It's too difficult to fund the program, too difficult to find the time, the doubters said.

Ross carried on anyway.

He found resources through donors, brought together a group of assistant coaches who were just as passionate, convinced his family to let him spend a little more time away from home and managed to juggle a fulltime job at Fresno State Student Housing.
"I'm rolling with faith," Ross says. "I believe in myself, I believe in the people that support me, I believe in my kids."
When he started the program with a group of 14-year-olds two years ago, Ross quickly clarified the standards— no profanity, no tantrums, no short cuts.
"A lot of kids used to use a lot of foul language," Ross said. "I told them you can't do that. I'm teaching them how to grow. That's the main thing. It's a lot of levels to it. I know they're 14, 15 years old, but at some point we have to grow up. So basically I'm teaching them a lot of morals, how to be a better young man, how to deal with people in society."

The other requirement to stay in the program is at least a 2.5 GPA.

To make sure the young men are meeting the requirement, Ross regularly stays in touch with the kids' high school coaches.

"The standards I hold are very high," Ross said. "You do your part, I do my part, we go out to tournaments, we have fun."

The program has given Ross a chance to make connections with coaches around the country, which helps open doors for the young men he leads.

Thanks to the network he built, Ross can call college coaches anytime and say "I have a nice young man that might need an opportunity. Can you help?"

"That's my job," Ross said. "I'm taking the kids off the street and putting them in the program to try to help them be in a position to get a college education."

Progress, however, doesn't come easy as Ross tries to turn boys into men.

Every once in a while Ross feels himself losing patience. So he leaves the gym for a few minutes and reminds himself that he is dealing with kids, including some who come from broken homes.

"I always do what my mom always told me. 'Turn the negative into a positive,'" Ross said. "If my guy is having a bad day, I encourage him with good things to make him think about something else."

Ross takes solace in every sign of progress. In a recent game for example, Ross noticed how one of his players kept his composure after being pushed by an opponent.

"Maybe a year ago, he would have reacted," Ross said. "But I told him that you never know who's watching. That guy could have did that intentionally just to see you react. So if a guy pushes you, just put your hands up, turn around and let the ref make the call."

Ross is not only trying to implement discipline, but also confidence— which starts by teaching the kids to ignore the doubters.

"People say 'hey this is a new team, these kids are not good enough,'" Ross said. "I done gave these kids confidence. I implemented that in their mind. 'You're just as good as anybody else. You just need to work harder. This guy might be a little more athletic than you, but you've got the same chance. Just work harder.'"
The team's confidence is already reflected on the court, where they boast a record of 52-4 in two years. The wins have been coming in various places against some of the top teams around the country, including several parts of California, Reno and Las Vegas.

"My goal is to put them on the national circuit," Ross said. "We're moving in the right direction."
Ross dedicates at least four months a year to the team— traveling with the young men, making time for practice, raising funds.

With the amount of time it takes to organize the program, Ross has to sacrifice some moments from his own family life.

But he feels grateful for his wife, who works as a teacher at Gaston Middle School and understands the need to help young people.

"I work nine hours a day and on the weekends I'm with the [team]– maybe Friday to Monday– so she's willing to give me that leeway," Ross said. "She knows I love coaching. She knows I love the kids."
Although many people didn't initially believe in the program, Ross has now made believers out of doubters.

Driving around in the community, Ross meets parents who stop him and applaud his work.

"I turn my head and just smile because people are seeing what I'm doing and it's very rewarding," Ross said. "A lot of people say just because they come from West Fresno, they're not good kids. They close the door. That motivated me to push even harder. Now the door is opening back up because they're seeing what I'm doing with these kids."