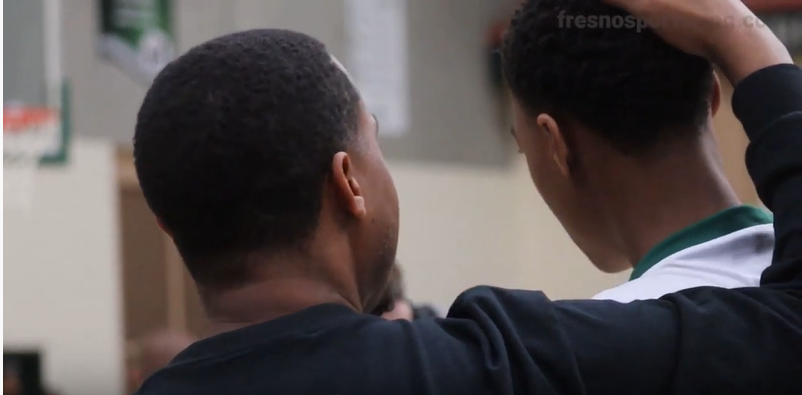 "He is answering that question regarding his legacy. Stay tuned for next season. It's gonna be a movie."
Hoover's boys basketball team boasted one of the most incredible stories in Fresno this past season. Led by first-year coach Tezale Archie, who came back to his alma mater to lead the program, the team won twice as many games as last year. The Patriots competed in the Valley Championship and the state tournament. With the season now behind him, Archie has taken some time to say kind words about the young men.
---
By Tezale Archie
Player: Jamar Bowers
Junior
Small Forward
Ht: 6'4
All NYL 1st Team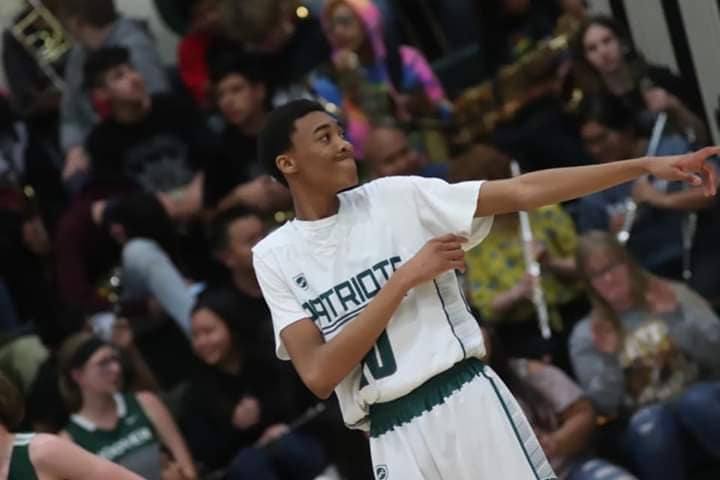 I'm proud of all my guys, but this one right here has made tremendous strides from Day 1 nine months ago til now. If you know his background and challenges then you know, they all have a story that deserves telling. I will continue to help guide, mentor, and coach them along this journey for as long as I am privileged to do so.
Player: Verlee "IV" Ruff
Junior
Point Guard
Height: 5'9
All NYL 2nd Team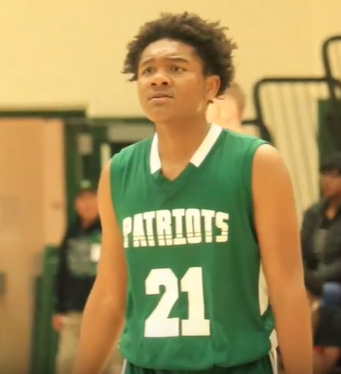 Some may know some may not, the key to any championship level team is having a floor General. Being a PG my whole life, having a Point Guard who commands the respect of his team is something that has to be earned. Hoover has one in IV Ruff. The work he put in on the court to be a vocal leader and in the classroom 3.5 GPA will serve him well in all endeavors for the rest of his life. He is a work in progress — as is the story with all of this young Hoover Pate squad — and he is up for the task.

ZJ Cotton
Freshman
Guard
Height: 6'0
All NYL Honorable Mention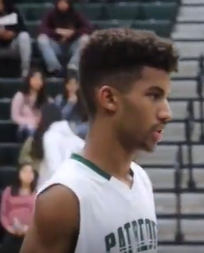 Next up, the freshman phenom ZJ Cotton. Usually when you have a prodigy or youngsta who's called up to play Varsity as an 8th or 9th grader you worry about whether the pace of play might be too fast or the older players might be too rough. Those worries were put to rest the first time this kid came to open gym.
It was the day of his 8th grade graduation and after an hour of blowing by defenders, nailing pull up jumpers, lockin up on D, calling for the ball on game point multiple times and winning his fair share of games, this guy comes over to me and says: "Sorry Coach, I'll play better next time, I'm a lil tired from being at the water park".
I just shook my head and smiled in disbelief. That epitomizes ZJ, first to the line, last to make an excuse. He has been an instant impact to our program and with his work ethic it's going to be scary for opposing guards for years to come.

Player: AJ George
Junior
Forward
Height: 6'5
All NYL 1st Team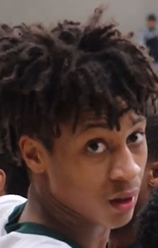 When I first took the job at my alma mater 9 months ago, I met with the returning starters and talked to them about what they wanted their legacy to be at Hoover. We talked about what they had accomplished thus far and what they wanted to accomplish before they graduated.
The tall left hand kid said he wanted to be a Hall of Famer and talked about winning league and Valley. From Day 1 AJ George has shown me what I suspect many others have already known, that he has an unquestioned passion for the game of basketball. He has played through shoulder injuries and severe pain all year.
A natural introvert and soft spoken person, AJ was asked to be an alpha leader on and off the court for this young Pate squad. Along with his ability to guard 5 positions, play through double and triple teams, his lead by example approach produced averages of 19 points and 9 rebounds in route to helping lead Hoover to their furthest State Playoff finish in school History. He is answering that question regarding his legacy. Stay tuned for next season. It's gonna be a movie.


Player: Anthony Swillis
NYL Blocks Leader
Sophomore
Power forward
Height: 6'4

The youngest member of the team. It's hard for anybody that comes in contact with Anthony or "Swill" as his teammates call him, to not take an immediate liking to him. From teachers, to coaches and fans alike, we all witnessed his coming of age this season.
From a guy who wouldn't shoot outside of 6 feet nine months ago to the kid who hit three (all net) in a game this year, the same kid who led our league in blocks 3.2 and developed into arguably the best rim protector in the Valley.
When you talk about eras, I challenged young Swill to put his stamp on Hoover to leave his legacy for which all big men after him will be compared. One of his biggest attributes is his coachability and willingness to work. Central Valley you have been put on notice, the "Paint Beast" is coming.
Part 2 of Archie's Player Profile Is Coming Soon To FSM. Archie also spoke with FSM earlier this season, talking about the standards he set for the team.