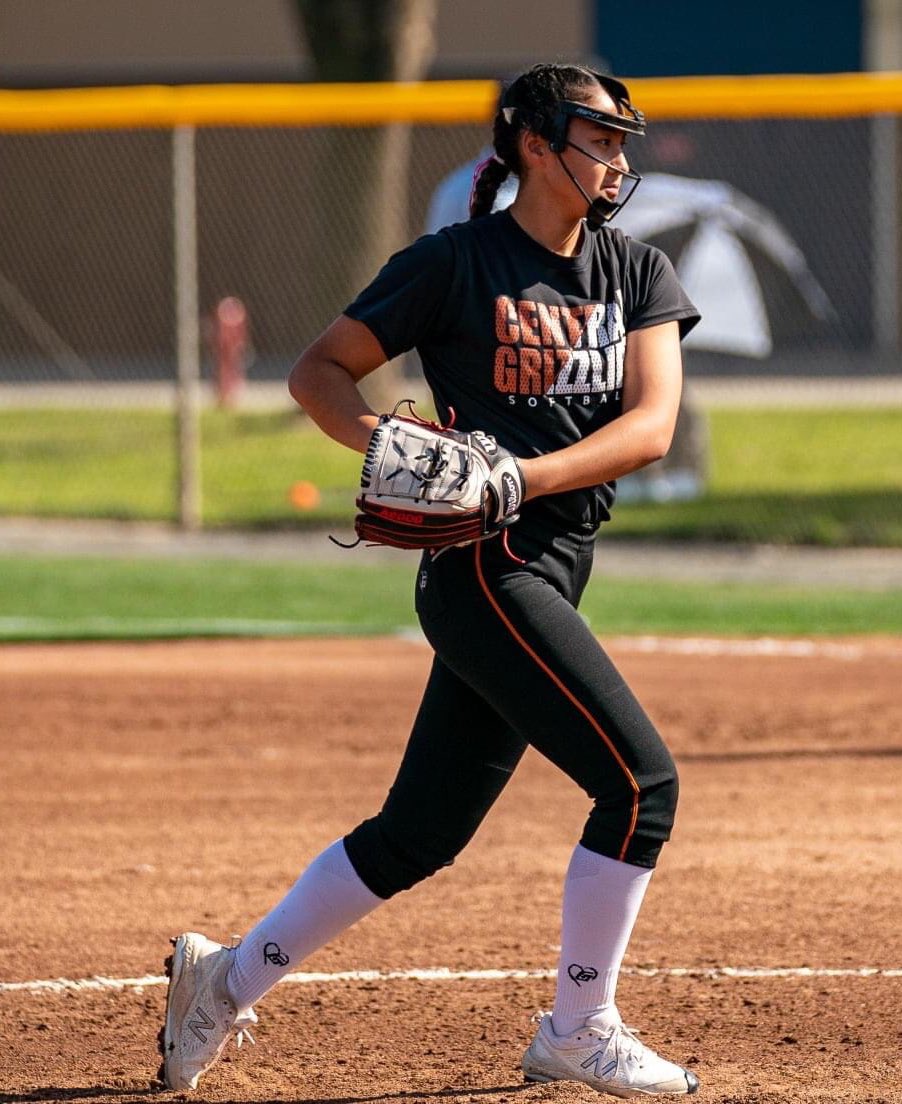 Mia Nishikawa, a junior pitcher for Central High School, is in the midst of an unforgettable season. The standout student-athlete came up with one of her best performances in a game against San Benito (Hollister, CA) on March 22. Nishikawa led the Grizzlies to a thrilling win against the Haybalers, recording 14 strikeouts after throwing 183 pitches in 11 innings of play.
She also drove in two crucial runs to help her team get the win in extra innings.
"It feels real good! A feeling for sure everyone would want to live for!" Nishikawa said after her mesmerizing performance. "But I couldn't have done it without my teammates. They had my back throughout the entire game and gave me that fire to keep going."
The junior takes pride in the hard work she puts in to prepare for such performances.
"I throw almost every single day— preparing myself mentally and physically for games like San Benito and others we've have had already this season," she said. "It's a grind for sure, but I have the best support system all around to help me with my success!"
Nishikawa had another stellar performance in an 11-3 win against Bullard, recording 10 strikeouts to lead her team to victory. In a 2-0 win against Arroyo Grande on Feb. 24, Nishikawa struck out 12 batters.
With Nishikawa leading the way, the Grizzlies jumped out to a 10-2 start on the season.
"This team is special. We're a young team but a fierce and competitive squad. We want the best for one another and we compete off and on the field," Nishikawa said. "I feel very confident that big things are gonna happen for us! We have a goal and one goal only and that's to go to Valleys!"
The junior pitcher was named SBLive's Northern California High School Athlete of the Week last season after pitching a complete game shutout in seven innings. Still, Nishikawa said her greatest achievement is "not just the awards and the nominations."
"I feel like the greatest one of all in my whole journey is the people that instantly turns into family. I win on having the best support system," she said. "Giving back to the game also has to be the best fulfillment too. This game humbles me and makes me a better person inside and out and I hope to inspire little girls dreams."
Nishikawa shows gratitude for her family, friends, teammates and coaches.
"I wouldn't be here without my family, they are my greatest impact of all," she said. "I am beyond blessed to have the best coaches in travel and high school ball. I thank all of them for being apart of my journey in this game. My teammates and friends that are my family now, they are my biggest supporters. I feel very thankful for having all these amazing people in my life!"