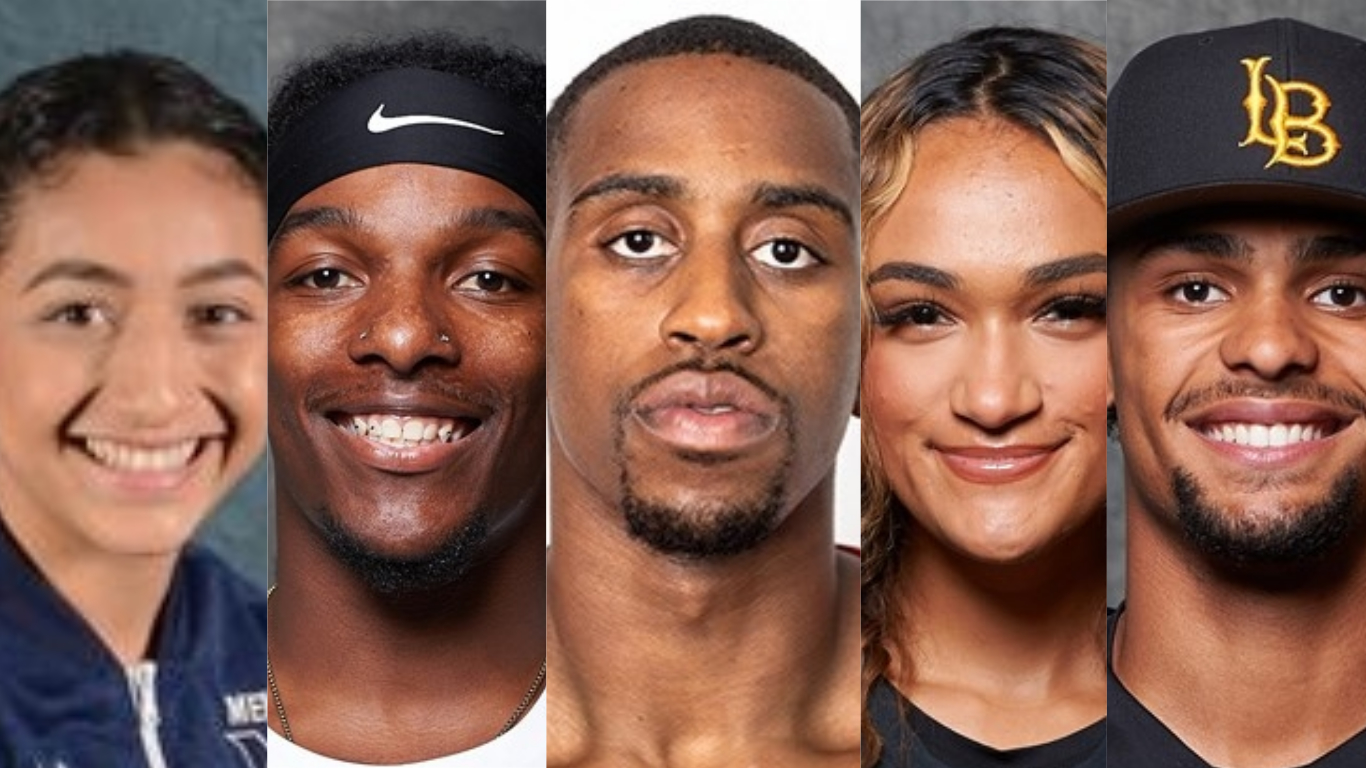 FSM helps you stay up-to-date with the latest news on Central Valley natives around the country. Here is the latest from Alleida Martinez, Colin Slater, Bryson Williams, Savannah Tucker and Juaron Watts-Brown.
—————–
Alleida Martinez Wins A National Title
Former Selma High Standout Alleida Martinez, now wrestling at Menlo College, earned a national title with a 12-0 win against Life University's Salyna Shotwell in the 116-pound championship bout at the NAIA Invitational. Martinez has been dominating since she first arrived at Menlo College as a freshman in 2018. The Selma native won the WCWA and NAIA National Titles as a freshman, in addition to earning several other accolades. As a sophomore, Martinez finished the year undefeated.
Martinez was a two-time state champion at Selma High School.
Colin Slater Shining Bright At Long Beach State
Colin Slater, the former standout hooper at Immanuel High School, continues to build on his stellar senior year at Long Beach State. Slater scored a career-high 30 points on March 11 as Long Beach State edged UC Santa Barbara 67-64 in the semifinals of the Big West Conference tournament. The standout point guard is averaging 14.4 PPG and 2.8 APG during his senior season while shooting 40% from 3-point range.
Savannah Tucker Records Career-Highs
Savannah Tucker, the former Clovis North basketball standout, scored a career-high 20 points for Long Beach State in a game against U.C. Riverside on March. 5. Tucker also logged a career-high 27 minutes in the same game.
During her sophomore year at Clovis North, Tucker set the school's scoring average record with 17.8 points per game. She passed her own mark the following year with an average of 20.1 points per game. The former Bronco was named to the Cal-Hi Sports All-State First Team after leading Clovis North to a 25-6 overall record and a 9-1 mark in the TRAC. She also helped bring the first girls' basketball TRAC title in the school's history.
Bryson Williams Continues To Earn Accolades
Fresno native Bryson Williams is one of ten hoopers who has been selected to the United States Basketball Writers Association's (USBWA) All-District VII Team, an award which covers the states of Texas, Arkansas and Louisiana. The Texas Tech forward, who transferred to the school after spending two seasons each at Fresno State and UTEP, was also recently named to the All-Big 12 First Team and All-Big 12 Newcomer Team. Williams is averaging 14.0 points per game this season while also contributing 4.3 rebounds per contest.
The Fresno native is the all-time leading scorer at Roosevelt High School, where he finished his career with 2,302 points.
Juaron Watts-Brown Steps Up In Win Against Gonzaga
Hanford native Juaron Watts-Brown, now playing for the Long Beach State Dirtbags baseball team, came up with a stellar performance in a win against the No. 15 ranked Gonzaga Bulldogs on March 13. The former Hanford High School standout, who pitched seven innings in the win, took a no-hitter into the sixth. He allowed just two baserunners while striking out seven batters as Long Beach State earned a 1-0 victory.
Strikeout number 7 🔥🔥🔥🔥🔥🔥🔥@JuaronWatts pic.twitter.com/CEYS1Flfsi

— LBSU Dirtbags (@LBDirtbags) March 13, 2022