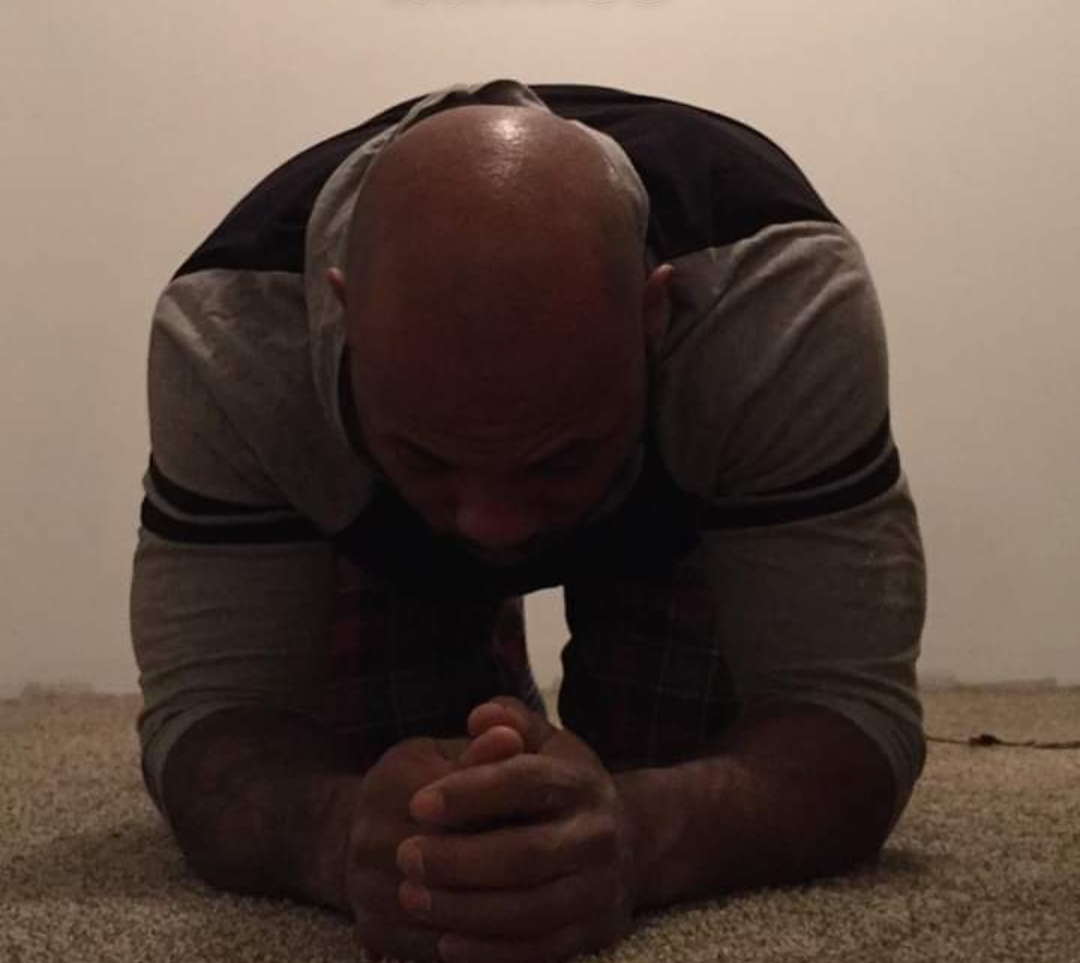 "I was carrying guns to school, guns to basketball practice in my backpack."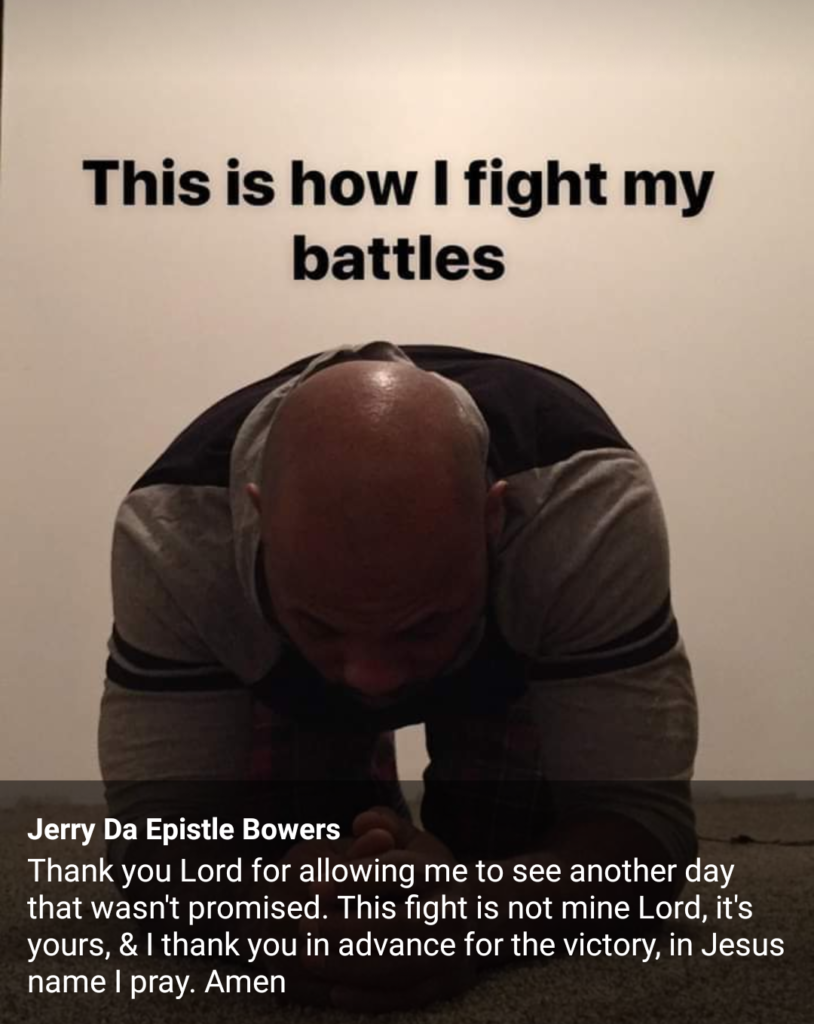 Jerry Bowers left Compton as an 11-year-old boy and moved to Fresno. But the change of location didn't help him escape a troubled environment. Instead, his new home brought more of the same trap.

The Compton native still found himself in gang life as a boy in the Central Valley, often carrying guns and selling drugs in the streets of West Fresno. Unable to escape crime throughout his teenage years, Bowers spent many nights in jail.

For a while, it seemed like sports would be the answer to Bowers' problems. He was, after all, a state-champion wrestler in the eighth grade and a two-sport standout at Edison High School. But none of that was enough to keep Bowers off the streets. Even with his coaches offering their words of advice to help the young man, there was still no difference

"I was so caught up, so early in that lifestyle," Bowers said. "I was carrying guns to school, guns to basketball practice in my backpack. I was already selling drugs, so it never changed me. I guess I didn't embrace the mentors like I should have."
At age 17, Bowers had his first son. Around the same time, Bowers' mom decided to move back to Compton. That left the new father with a dilemma. Does he go back to Compton with his mom? Or does he stay back with his baby boy, who had his own mother in Fresno?

For a short time, Bowers chose to go back to Compton. In the end, however, Bowers decided that he didn't want to be like his own biological father. Instead, he wanted to be present in his son's life. So he came back to the Valley. Still, Bowers remained in the streets at that point.

"I was pretty much homeless because I didn't have my mother anymore," Bowers said. "I was just roaming the streets, selling drugs in a gang lifestyle. I was wherever I could sleep, crash at a friend's house or something like that."

The complicated circumstances marked an end to Bowers' sports aspirations.

"That was pretty much the end of my sports career," he said. "I was really good at basketball and I could have made it if I pursued it further. Life's circumstances prevented that."

Life became even more complicated when Bowers found himself on a collision course with the stepdad of his son, who happened to be a rival gang member.

"I couldn't really be the hands-on father that I really wanted to be because he had a stepdad," Bowers said. "I wasn't with his mother anymore. His stepdad was a gang member, a rival. I wasn't able to be involved in my oldest son's life until later on. We have a great relationship now."

As the years went by, Bowers welcomed four more boys and a girl. Those children gave a new purpose to the man who had spent so much of his life in the dark.

"I decided that I can't be getting shot at or I can't be risking going to prison, still living this lifestyle," Bowers said. "I got out of it. It wasn't just overnight, but I stopped doing the things that would endanger my children."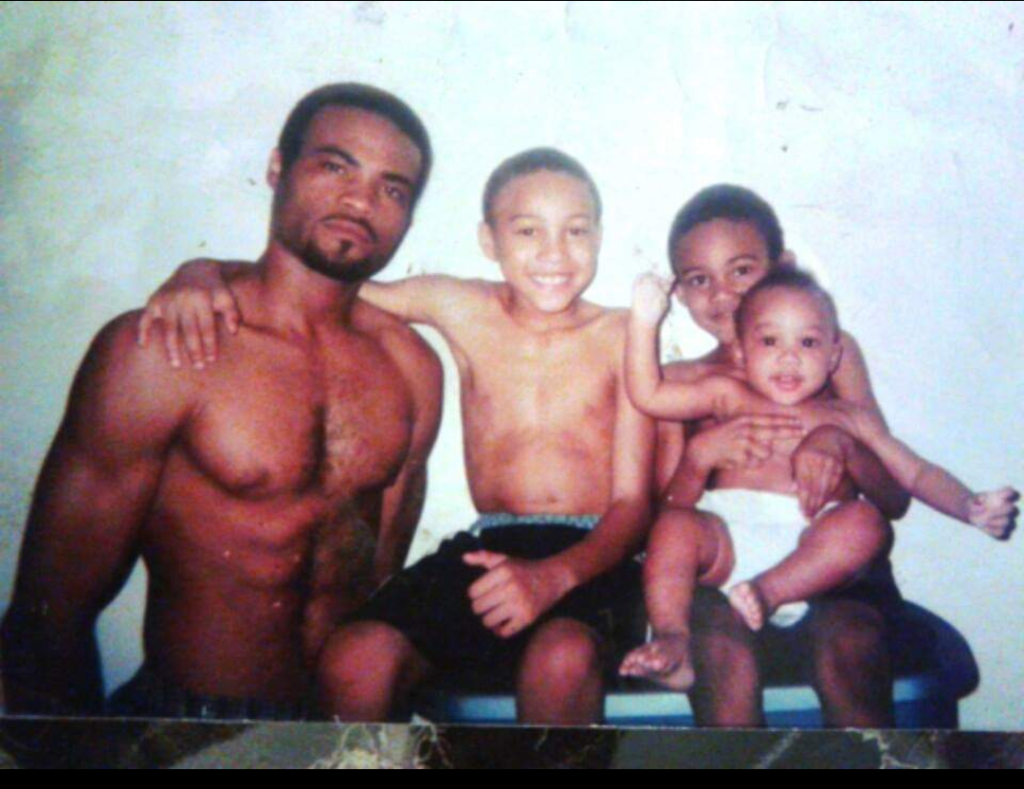 While his children became his purpose, Christianity became the motivation that would push Bowers forward. This sudden awakening took shape after another jail stint in 2013.

"I was raised by my grandmother for the most part, so I knew the Bible and I knew God, but I didn't have a personal relationship with him," Bowers said. "In 2013, I decided that I would give my life to Christ and became a Christian."

Two years later, Bowers took a Christian course and became a minister.
With his rejuvenated faith and the lessons he learned from hardships, the Fresno man is now helping his children in their own path.

Bowers' oldest son, Charles, is now a father of four and a self-employed man. Orine, Bowers' only daughter, is also focused on her own responsibilities as a parent.
"I raised Orine since she was three and love her just the same as my biological children," Bowers said.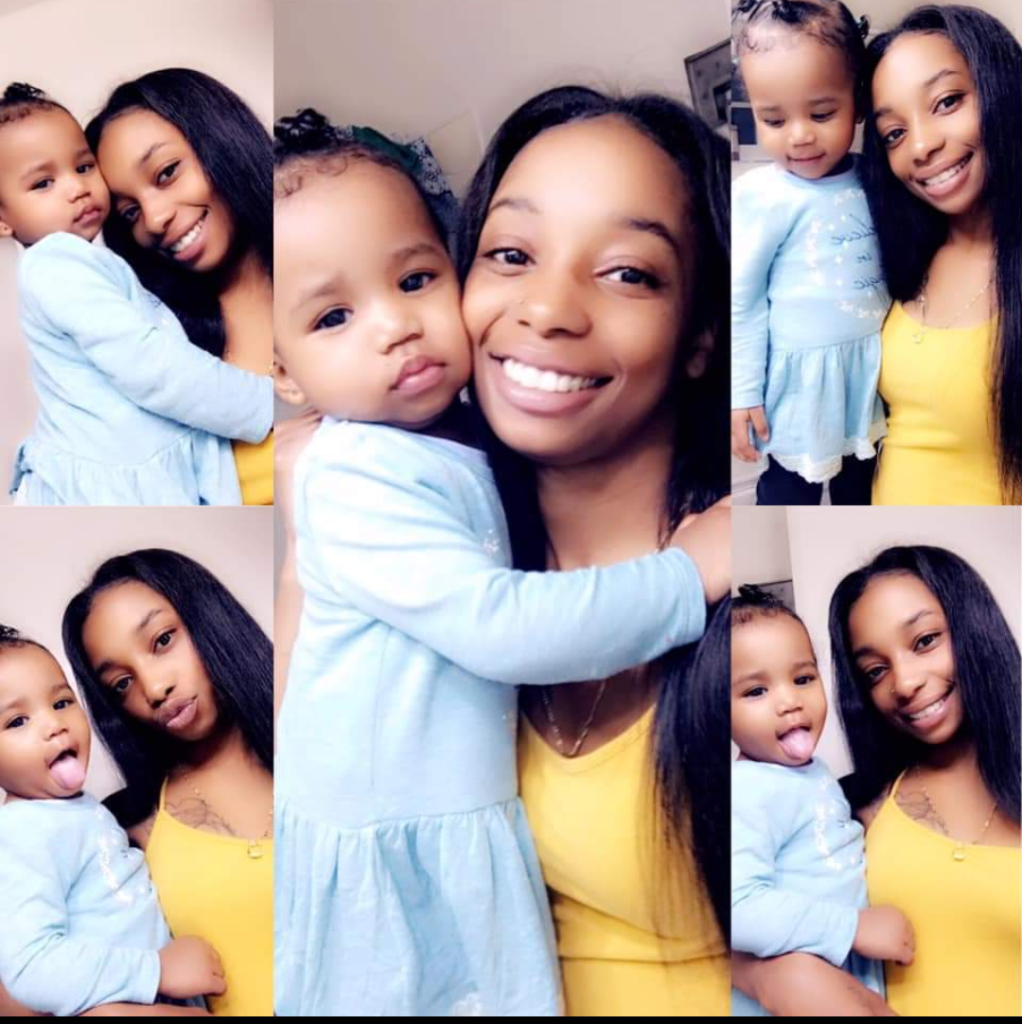 Most of Bowers' children have picked up their father's athletic prowess.

Jerry Jr., 25, played semi-pro basketball before an Achilles injury derailed his career. Jeron, 22, is still playing semi-pro basketball with the Fresno Sun-Ray. Jamar, 17, is playing basketball at Hoover High School. For as long as they remember, the boys have been in love with sports.
"My home has always been a sports home," Bowers said. "I wanted to see them take sports further than I was able to. I taught them all at a very young age how to play basketball."

Bowers' children were holding basketballs before they could even walk.

"They were pretty much born with basketballs and footballs in their hands, in their cribs. Their first toys were basketballs," the father of five said.

As a parent raising student-athletes, Bowers found himself with more and more responsibilities as the children grew up. And he was happy to carry the load.

"I took them to tournaments, paid for tournaments and put them on a team and actually coached them on a few basketball and football teams," the father said. "It was a very important part of our relationship. Besides just raising them on a regular day-to-day basis, the closeness that we shared through basketball was very important, very big."
Jamar can always look in the stands and easily find his father, who is usually one of the loudest supporters in the buildings.

"He supports me. He comes to my games and cheers me on," the 17-year-old Hoover standout said.

It's the same for the rest of the athletes in the family.

"He's always super passionate about it," Jeron said. "He is there all the time. He goes crazy, yelling all the time. That is my motivation."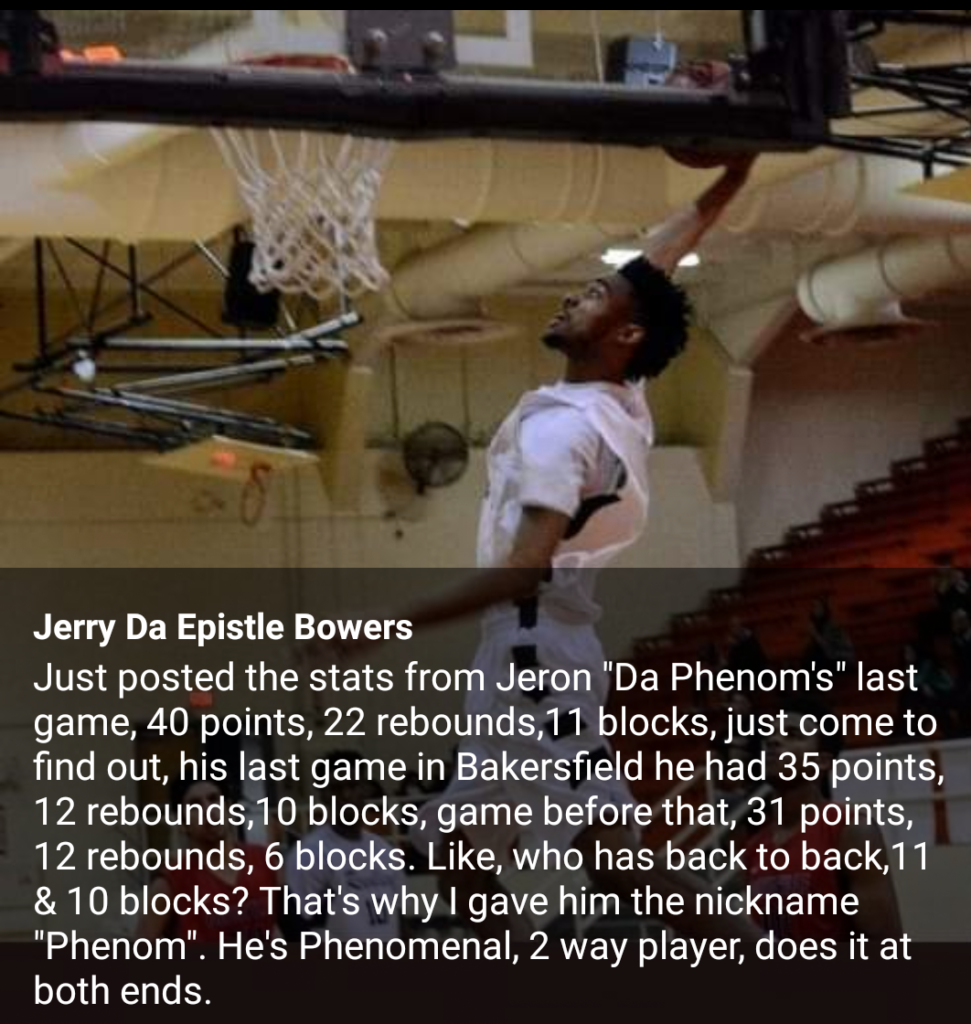 Although sports weren't enough to save him when he was younger, Bowers said his children are getting a better experience through athletics. That is especially the case for Jamar, who is thriving under the leadership of new head coach Tezale Archie at Hoover.

"They have a great coach. They're going to state championship games, so they're giving him more notoriety," Bowers said. "He's doing well at school and everything."
Jeron has also cherished the chance to have reliable mentors in his life. That mentorship includes NBA superstar Paul George, who has had a chance to connect with the young hooper.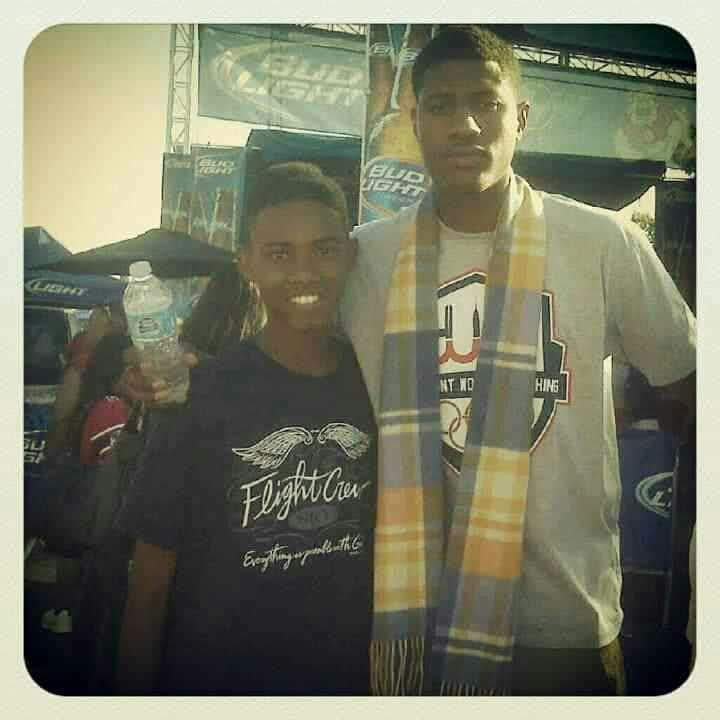 Bowers still has a lot more planned for his journey. That includes a book and an album, which he will soon publish. The book and the album will be named after his middle name, Emmanuel.

"Emmanuel means 'God be with us.' I'm proud of that name," the artist said. "I didn't like it until I found out what it meant."

Bowers' album is a complete contrast from the rap he used to produce as a young man.

"I used to do secular gangster music," he said. "After I gave my life to Christ, I started to do Christian rap."

While his hands are tied up in different projects, Bowers still remains confident in his hoop game.

"I'm 47 years old. I'm still fast," he said. "I can still shoot. It's pretty decent."

Still, the 47-year-old has surrendered when it comes to matching up against his children.

"When you teach your children something, you want them to be better than you," he said. "I can honestly say they have surpassed me."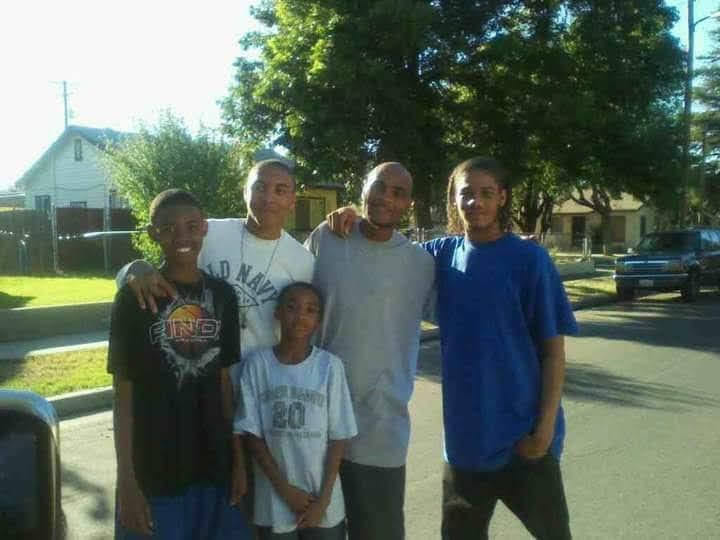 The former gang member is now making his living by making a difference in people's lives, working in a men's home. Bowers said the job is focused on "men who are on subsidized income, people that have struggles in life, trying to transition them back as a productive member of society."

The Compton native is also serving as a Sunday school teacher, a youth pastor and a mentor who gives motivational speeches at various schools in the Valley.

"I mentor young men and I keep them out of gangs," he said. "I'm an anti-gang activist. I'm trying to steer them away from the road I took."

Bowers said there are challenges in trying to connect with the youth, but his experience helps him understand what they need.

"Give me 15, 20 minutes with a young man who is being influenced to get into a gang and I think I have a pretty good rate of making sure they stay out," he said. "I try to tell them about the dangers. Sometimes I don't think they understand the dangers until things start happening, till their friends around them start getting killed. I connect with them because it just comes natural to me."
What else is possible for Bowers? He said he is "embarking and educating himself on becoming the next city councilman for West Fresno District 3."
Although he isn't married, Bowers said he still maintains a great relationship with the two mothers of his children. He also reached into his past recently and managed to fix his relationship with his father.
"If anybody knew how much it hurt growing up without my pops, you know how grateful I am now to have spent time with him recently and now keep in touch on a semi-regular basis," he wrote on Facebook.