"I work around people that can't see, missing a limb and still making it work."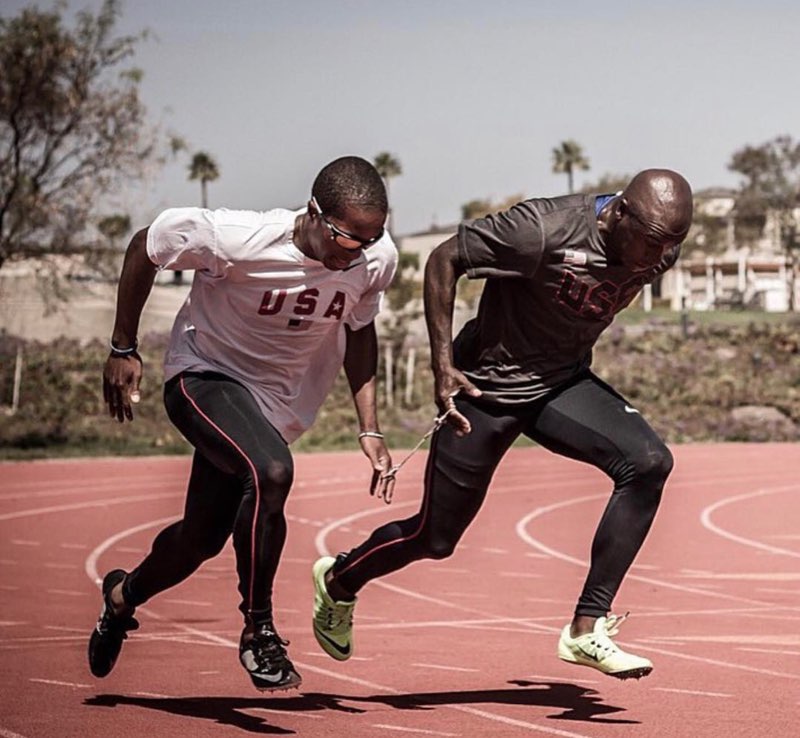 As a track-and-field athlete at Lemoore High School, Jerome Avery set his eyes on making it to the Olympics. In a way, the California native achieved his dreams, getting a chance to compete against the world's fastest sprinters and earning a gold medal. His success, however, was found in the Paralympics. 
Avery first competed at the Olympic Trials in 2004, shortly after attending Fresno City College. At that time, the young man was hoping to qualify for the Games in Athens, Greece. But he failed at the trials, losing in the semifinals against some of the best runners in the country.
As the sprinter pondered his next step, he received a call from a friend who happened to be an amputee athlete. The friend offered another opportunity for Avery to compete in Athens. As he listened to his friend, the Central Valley native learned that his alternate option is to compete in the Paralympics, serving as a guide runner. Avery, who didn't know anything about the unique position, learned that a guide runner is a person who runs alongside blind athletes to help them finish the race.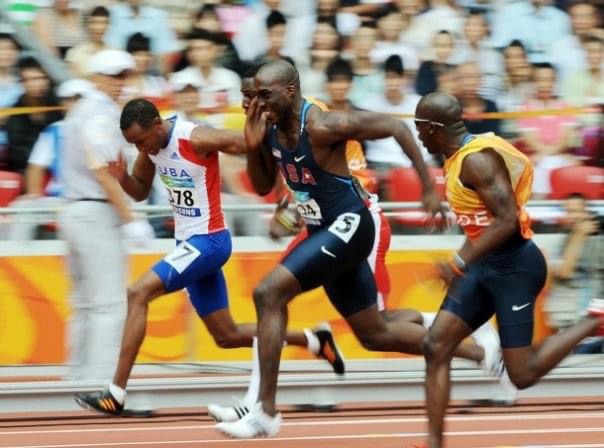 There were only two weeks left before the Paralympics in Athens when Avery received the call from his friend. Although there was a lot to learn about the sport in a short time, Avery was excited to embrace the chance to do something meaningful for more than just himself.
"This was an opportunity for me to not only be in the sports still, but also see what I could do to help others," he said.
As Avery took up the offer and arrived in Athens, he wasn't designated as the main guide runner. Instead, he was asked to work with a long jumper.
"I was just gonna be clapping him down the runway while he jumps in the pit," the track-and-field star said.
But an injury to one of the guide runners opened up an opportunity for the rookie.
"The guide runner that was running with one of our main athletes, ended up pulling his hamstring," Avery said.
That's when the inexperienced guide runner stepped into the position that would forever change his life.
"I ended up literally getting thrown into the wolves," he said.
The former Fresno City College standout would soon learn about the fine details of guide running. He would learn that the sport requires two people to be in perfect synchronization as they sprint side-by-side with their fingers tethered together for the entire race. And he would learn that communication between the two runners is required from the starting block to the very last second.
"It's a rhythm thing," Avery said. "You're touching the ground, you're coming back up, you have to be in sync. From the side view, it's supposed to look like one person running."   
Fortunately for Avery, he was already used to talking while running, a skill which is key for guide runners as they communicate with their partners.
"As a kid growing up, when I was racing other kids on the street, on the grass, we would just run alongside each other and just talk smack," he said. "So a little bit of this already prepared me to be a guide runner."
When he was at family reunions as a child, Avery learned some other techniques that would also help him master the art of synchronizing with his partner.
"We would have the three-legged race," he said. "I definitely think that played a part in how I was able to adopt really well."
Avery, who proclaims himself as a great dancer, points to his dancing skills as yet another attribute that has contributed to his success in guide running.
"I like to brag a little bit and say I got great dance moves," he said. "That's why I'm able to guide someone and be in sync with someone."
Avery's first partner in Athens was an athlete by the name of Lex Gillette, who won the silver medal in the long jump with some help from the Lemoore runner. 
"We connected and it was just phenomenal," Avery said, adding that Gillette is still one of his closest friends.
As Gillette stood on the podium after winning the silver medal, Avery watched from nearby and became overwhelmed with emotion.
"It wasn't until he was on the podium with the flag around him, smiling, I was like, 'OK I'm a part of something much bigger than just myself,'" the guide runner said.
As Avery became more invested in the sport in the following years, he found lessons that would impact his outlook on life.
"I come from an individual background of a track runner trying to pursue his own dreams and ended up being a team player," he said. "You're connected to one person. You have to learn how to communicate with each other, make adjustments and adapt."
The Central Valley native attracted a global audience as he established himself as one of the world's top guide runners. Taking advantage of his well-established reputation, Avery has been telling his story at numerous speaking engagements in recent years and inspiring people of all backgrounds.
He also travels to various offices and organizations to teach communication skills and other lessons he learned as a guide runner. The gold medalist is even more proud of the work he does with families who have blind children.
"I get a lot of mothers and fathers reaching out to me and saying, 'hay, my child is blind," said Avery, who runs alongside the parents to "teach them different cues and different ways of running with the kids."  
While he has been inspiring the world, Avery also draws inspiration from the Paralympic athletes he has encountered along the way.
"It's amazing to see how hungry they are to be great, just like any athlete," he said. "They had to overcome things in order to make things happen. Me being a sighted-athlete, I will sit there and I will think about things that I'm complaining about, like whether or not my hamstring is sore. But I work around people that can't see, missing a limb and still making it work and still training just as hard as we are. The work ethic is so good and so strong. I've learned to complain less." 
Although his career has been mostly filled with joy, Avery suffered one of the few setbacks in 2012. That was when the guide runner and his partner Josiah Jamison failed to reach the podium after competing in the 200-meter race at the London Paralympics.
"2012 was the first year that I wasn't able to put someone on the podium," Avery said. "That was the first year they allowed guide runners to get medals as well."
Four years earlier, however, Avery helped Jamison capture the gold medal in the 100-meter race at the Beijing games. The guide runner captured another gold medal when he partnered with sprinter David Brown at the 2016 Rio Games and won the 100-meter race. 
Although he wasn't selected to attend the Paralympic games in Tokyo this year, the former Lemoore star still has a lot to look forward to. That includes his initiative, Guiding Lives, which aims to find partners for athletes with disabilities.  
"There are a lot of post-collegiate athletes or former elite athletes that I know that are all over America and I'm trying to find different ways to connect someone with them," the Guiding Lives founder said.
And there's still a lot more in store for Avery's athletic career.
"I will be running with someone else. I'm pretty sure," he said, adding that he may go to the Paris games in 2024.
 The California resident continues to feel encouraged as he sees the growth of Paralympics. 
"All of these athletes I have had an opportunity to work with now have sponsorships," he said. "It's good especially to see how the sport has grown from no TV coverage at the start to now so much TV coverage, so much exposure. We're on commercials now, we're on billboards. I get messages on social media showing me pictures that I didn't even know that were out there, which is pretty cool."